Just checked the incubator and the first clutch has pipped!!
11 healthy eggs!! Leopard Pastel Axanthic x HGW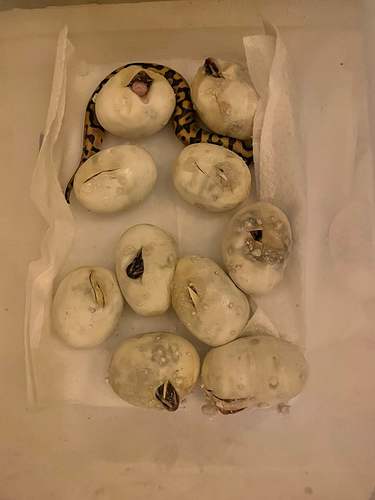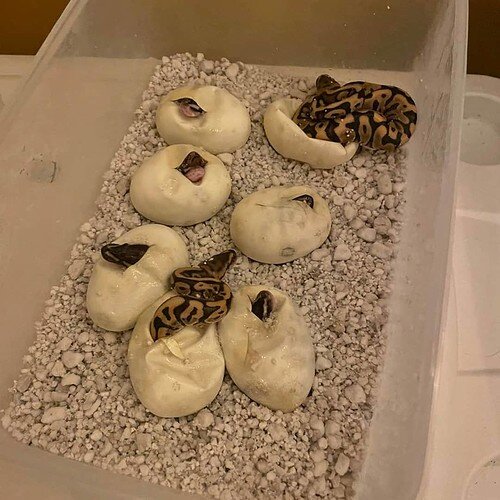 Oh my goodness, I can't take all that cuteness!
Congrats on the successful clutch.
Looking forward to post shed pics.
So many adorable little snoots!!! I'll for sure get some post shed pics up!