So, I came across this snake on MorphMarket , and I was hoping someone could help enlighten me as to what would cause this, on a genetic level.
She's listed as as pastel leopard tsk axanthic, and they note that she has blacked out as she aged… I think it's amazing looking, as you can see the pattern from the leopard still, but she's almost jet black…
Also if I can't post the photo, since it isn't mine please let me know. It's one I just saved from the MorphMarket listing.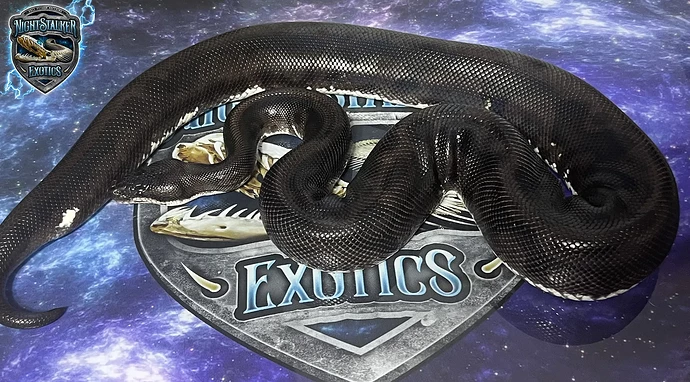 @t_h_wyman @chesterhf any thoughts on the genetics behind this that would cause something like this?