My daughter is normally the one to name a snake before the first few days of it bieng with us, but both of us are stumped on these two.
I'll put thier pic together below.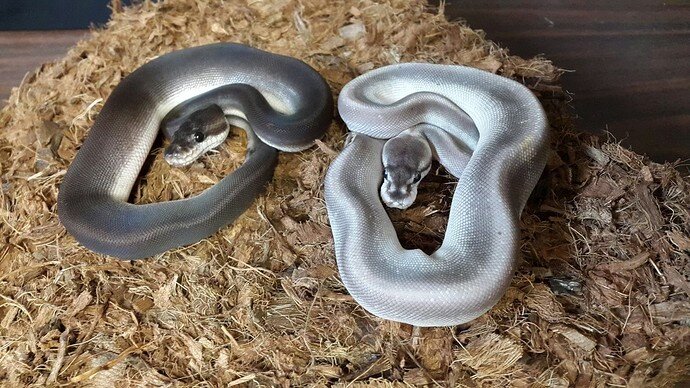 The one on the left is a super cinnamon BP.
She has a very adventurous personality and she is medium level nice, I've been bitten twice. She is just finger aggressive and likes to eat fingers if you let her. She has been with us for 2 weeks now with no name.
The one on the right is a silver bullet BP.
She has a very quiet and docile temperament and doesn't love to explore. She is one great eater though! Need a name for her too.