All literally depends on where you are, lineage, structure, what parents looked like and the sex, females go for more.
Do you think it's a super dalmatian ? Because I really can't tell.
Yeah he's a super

I agree price depends on lineage, parents, head structure & if it's male or female. Plus where you got it from. Definitely a super dalmation

Wow, I love him! He is a beautiful super Dalmatian!
Without more info, maybe 300. It's a beautiful patternless with lots of spots, those make the best superdals, in my opinion. Nice head and body.
It looks similar to this crestie I bought: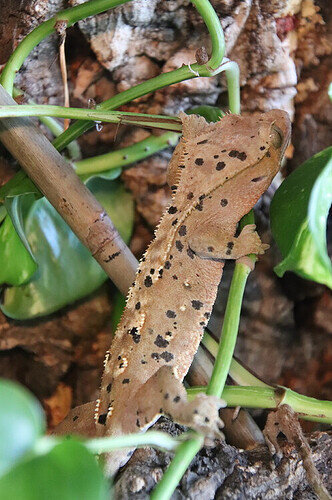 There are less spots but also a couple small red spots. She had no lineage and I bought her as an adult breeding female. I paid $200 for her. But buying geckos is all what someone wants to pay. If you really liked what you bought you might be willing to spend more, which is just fine. You might have also gotten a good deal. Either way it's a great looking crestie.