Glad to see this post because I've been scratching my head for hours on a clutch we just hatched.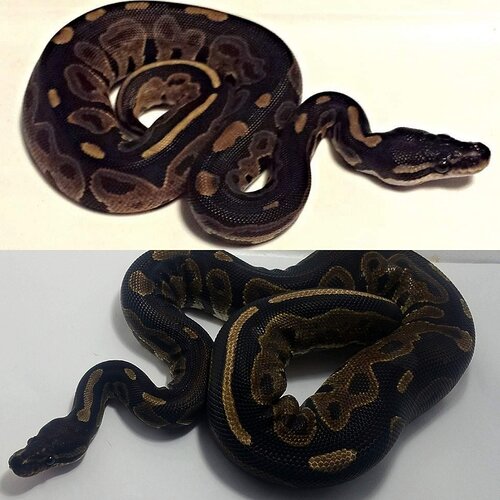 This is a female we hatched out in 2013 from a Cinnamon Pewter x Normal
She was so jet black with "normal" colored markings that we ruled out cinnamon and just kept her as a dark normal. Her first Clutch pipped today and the babies appear to be cinnamon combos. I will post pictures when they crawl out but please let me know what you think of her.