Just checked on this girl, had her marked to lay around 3/16, and she laid a clutch of 8 beautiful eggs for me!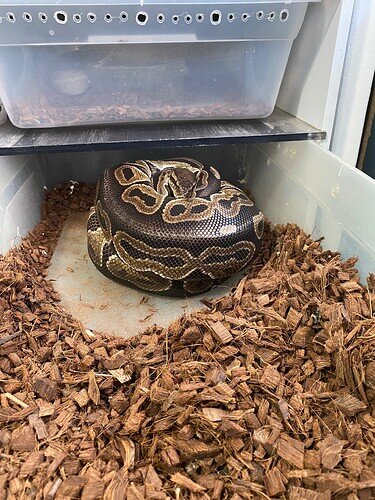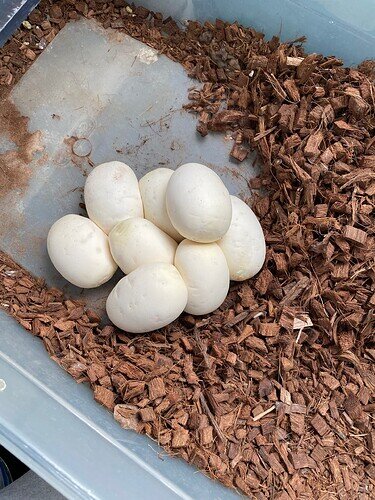 Pairing was a cinnamon poss het hypo to two different males. First male was my banana bumblebee specter poss het hypo, second male was a ghi hypo.
She locked once with the banana and 4 times with the other guy, really hoping for the ghi to be the father, but we'll see!