Could anyone help in identifying the genes in this snake pairing was inferno x banana super enchi POS specter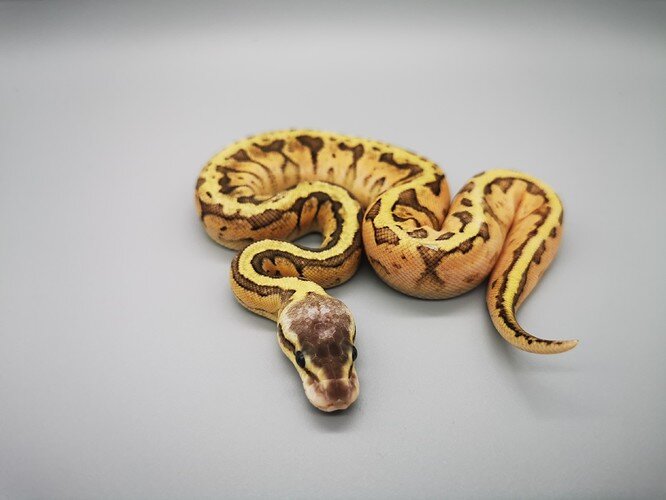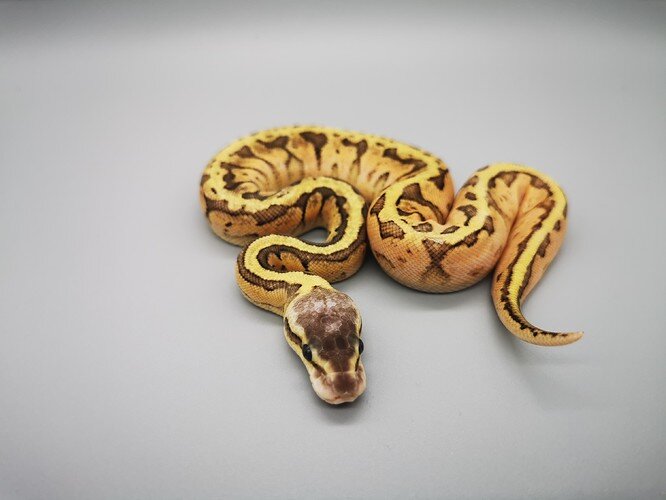 You didn't let picture load. Edit and try again

Do you have pictures of the parents and the whole clutch?
Sorry put wrong photos up was trying to Do it on my phone parents for this one were pinstripe pos YB x super pastel enchi sugar
It looks like you hit all of them, the first looks like a sugar enchi pinstripe pastel. The second one is a sugar enchi pastel.
My guess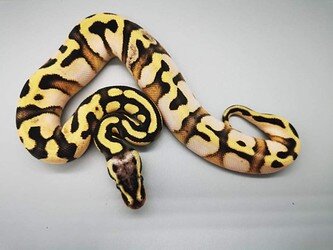 YB Pastel Enchi Sugar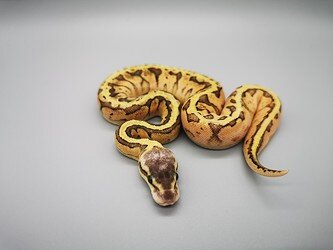 Enchi YB Granite pos pastel…
can we get a close up of the eyes on both?
They said that they made a mistake on the original post and the pairing was pinstripe pos YB x enchi sugar super pastel. So granite wouldn't be possible and all of them would have pastel.
This was the photo I meant to put up this Is from the inferno banana super enchi pos spectre
That has hgw in it imo. There is no separate granite gene here. And it's definitely pastel.
Right, I'm confused here

nothing new though!
So the pairing was… Pinstripe pos YB x Enchi Sugar Super-Pastel?
If so I have no clue what's in this…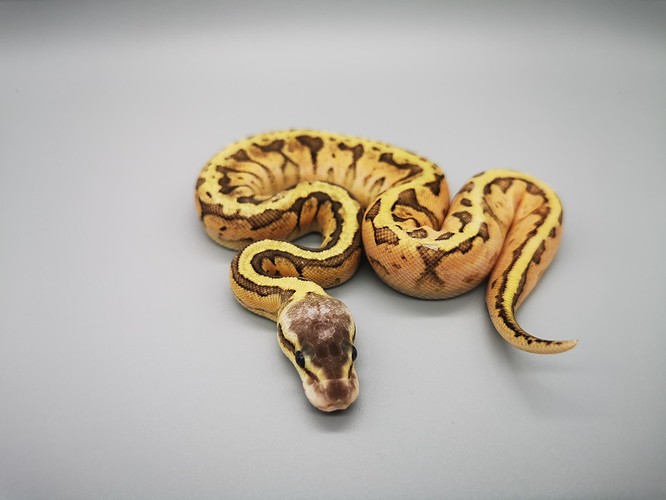 Maybe YB and Sugar are doing something crazy

beautiful animal either way!
You might have hit the full stack on this one.
Yeah that was the pairing
Eagle reptiles the offspring from the pin are both female so not going anywhere

My thoughts: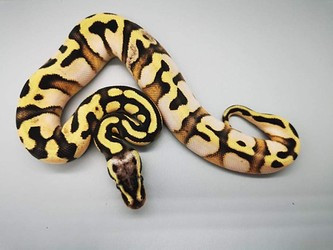 Enchi Sugar Pastel (YB?)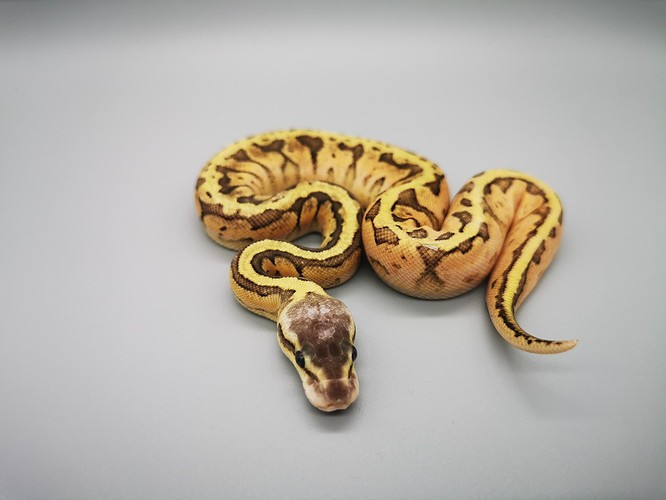 Sugar Blast (YB?)
I'm confused lol where did the inferno go lol
Sorry my fault for putting wrong photo up to begin with
So the other two I put up would you say they both have hgw in or just the first pic
Which ones are those? I'm a bit confused at this point lol. But hgw is my specialty if you can post just pictures of the snakes you are wondering have hgw in them I can give you my opinion on them.