Extreme harley high % pin? I'm still really new to crested geckos so definitely don't take that to be 100% accurate lol. I'll tag @ghoulishcresties here
Ok. Thank you. Just trying to see what my pets are since I started collecting them. Lol.
Any better pics of both sides?
He's a harlequin Dalmatian

I have 2 different cresties I posted. I put the little girl away, & brought out this guy. I'll post sides of him.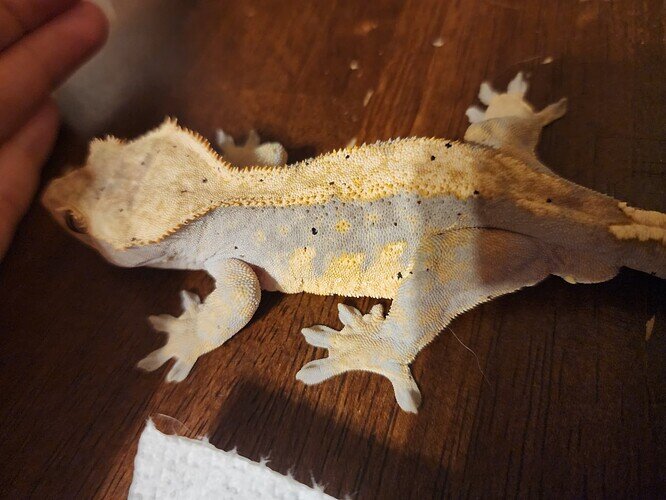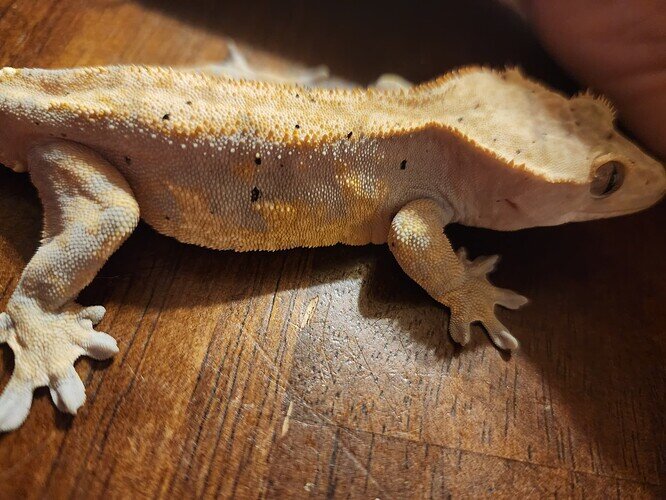 It's the first one I need pics of,
Put the morph of him above x
Ok. Hold on. Ill put him away & get her out again.

Any of him fired up also?
Hes a dark grey when he's fired.
Add some pics!

Tricolour partial pin
If white thickens on sides then whitewall also

Wow! Thank you!!! My next one has a lot going on with her. Shes very pretty. She fires reddish orange.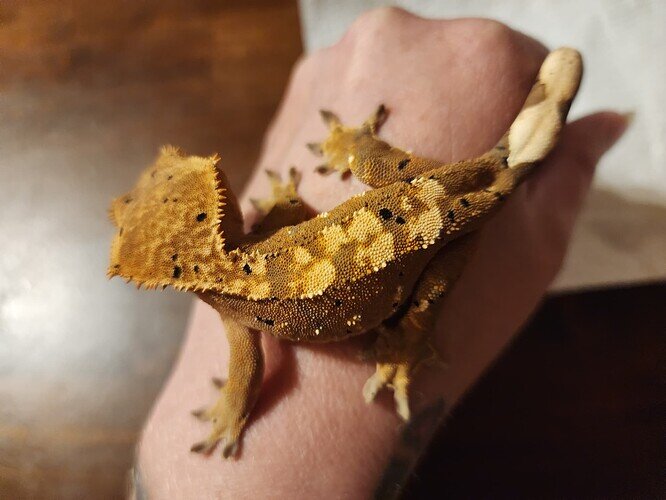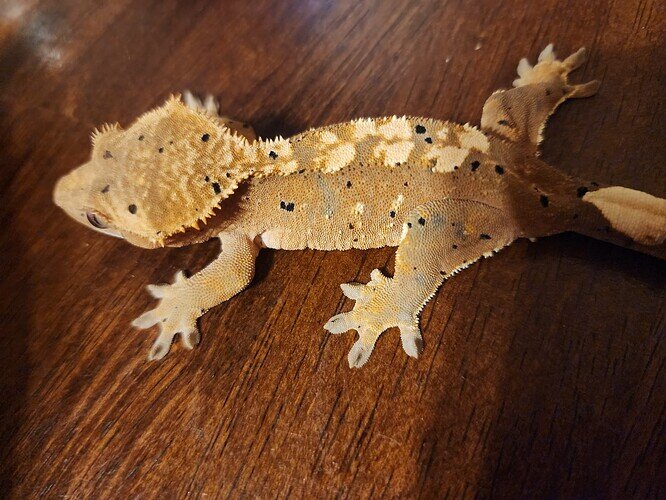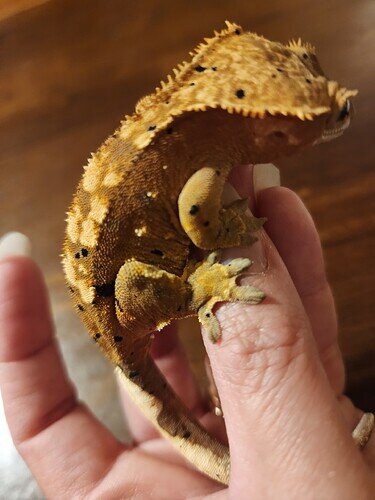 Harley Dalmation also,
Keep eye on colour as she could go red or orange, red can change so much!
Ya, this one did a lot of color changing on me. This is not what she looked like when she was 6 grams. Shes now 21 grams. Her personality is very sweet & laid back. The big guy I had out he can get a little nuts, & the first girl is named crazy redhead for a reason.
All cute little critters you have there! Welcome to the forum @tramsey1981! Glad you found us! Don't be a stranger!!!