Here's what we have been up for the first 5 weeks of the year.
Home Page Redesign
We kicked off the new year with a fully redesigned home page. We are committed to keeping our site modern and professional, because it gives your brand the respect it deserves and helps generate the sales leads that you need. Look for more page redesigns throughout the year.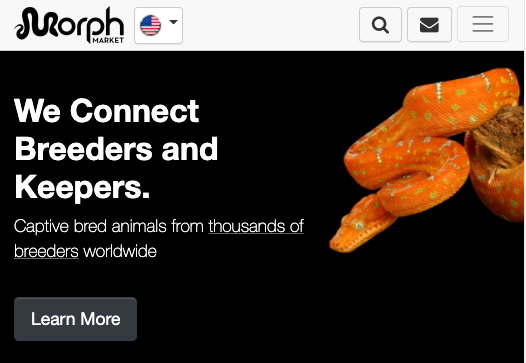 Advanced Herp Search
With 4,000 breeders listing 50,000 animals from across the world, there's a lot of content to search through. We recently rolled out a new search that provides suggestions to complete your search as you type, to help you avoid typos. It can perform several kinds of searches over both ads and stores. MorphMarket members stores will even show up directly in the search options making it simple for your customers to find you. Here's a quick video that demonstrates.
Burmese Pythons & More Coming
We just promoted Burmese Pythons to a top level category. That means they now enjoy all the trimmings: trait tags, store directory, calculator, etc.
As mentioned a few weeks ago, we are preparing to promote a number of other subcategories this year in similar fashion. You can see what species we are preparing to promote next in our forums.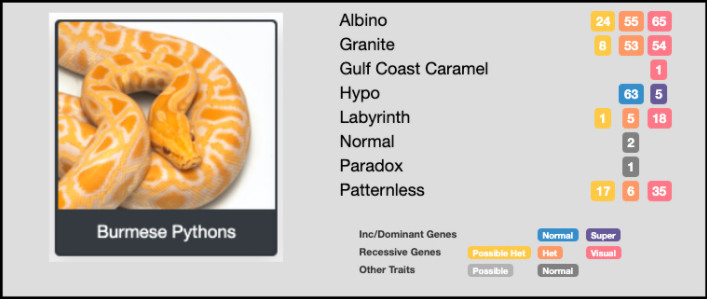 Social Media Links and Presence
We increased the number of social media fields that sellers can display on their profile. All sellers should make sure they've linked their social pages: facebook, instagram, youtube and twitter. This gives buyers the full picture of your web presence, and also helps us to tag you if we share your content.
Speaking of our social media, we are stepping up our presence. Due to the size of the marketplace, we can no longer provide direct and equal exposure to all our thousands of member sellers. As a result we have adopted a new strategy of promoting ads which are trending on our site. The goal is to maximize our presence on these platforms which will, in turn, maximize the amount of traffic we can direct back to the marketplace, which ultimately benefits ALL of our sellers.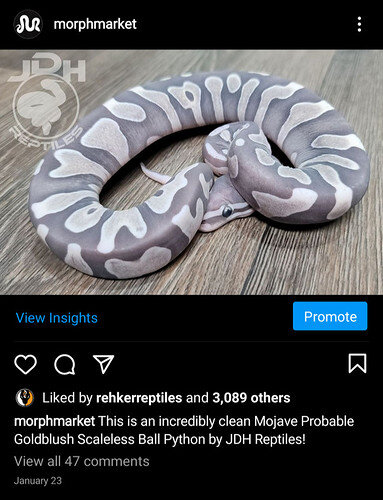 Merchandise Expansion
Right now we are working on a variety of new merchandise to add to our shirts and stickers, including many different hats and face coverings.
Check out this slick Bob Vu/MorphMarket bright white signature series shirt. These are available only from Bob. If you are a breeder and interested in purchasing co-branded or signature series shirts to resell or give to your customers, please send an email to [email protected] for more information on pricing, quantities, and style options.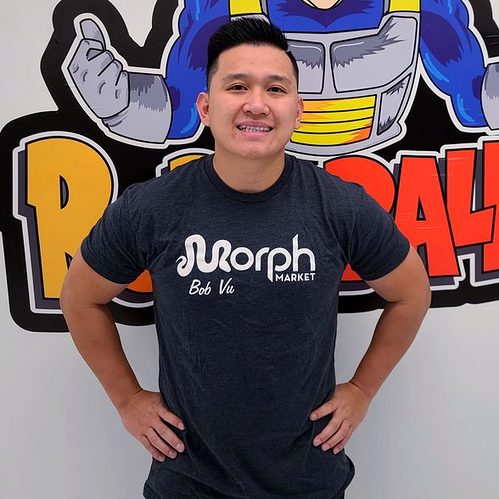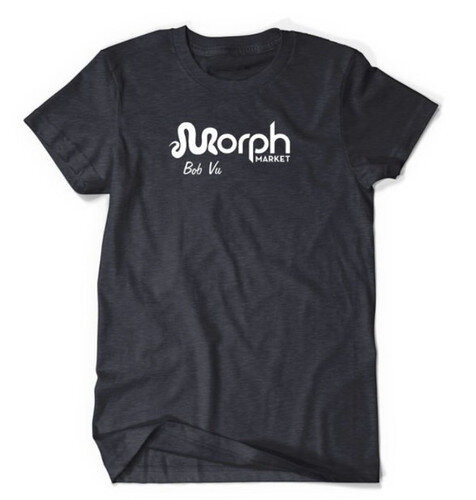 Other Improvements
We have replaced the mail service used for a key part of our messaging platform. Messages should now be consistently delivered within a few minutes, as you would expect.
We've updated our parser to understand triple and quad het morph names.
We have developed an incident form to more efficiently gather information to manage disputes between parties.
We have discontinued the option of hidden ratings (read more).
What's Next?
Things we are currently working on include:
Second generation ad import system, which will be simpler and support all available ad fields including description, etc.
Badges for sellers. We love the original Founding Member badge, and the new badges will provide additional opportunities to for sellers to enhance their profiles
Buyer education documents to encourage the best safe practices
Subcategory promotions
Hats and other types of merchandise
Installable app for enhanced mobile experience
Conclusion
You may have noted that the momentum in our marketplace development has greatly increased, and that is made possible by your membership and support.
It's our pleasure to serve you.
John & Team
---
Read the Newsletter Here.