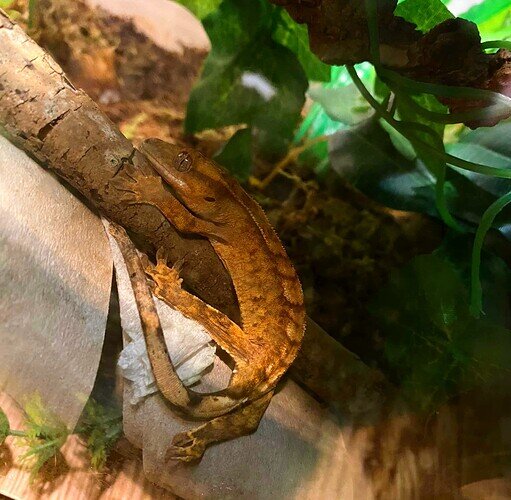 (picture: Flynn enjoying the warm spot. He's resting on a toilet paper roll, and it's a bit of toilet paper you can see, it's not gecko shed.)
I know most pages say cresties don't need extra heat. Room temperature is fine and I believe that. We have around 21 C in our house.
BUT… I've noticed my juveniles in particular seek out warm spots (+5 C). They eat a lot better and are more active when I've provided some extra heat for a couple of hours. They seem to love to lay in the corner that's heated and they look so relaxed when doing it.
It makes me think, maybe crestie juveniles are supposed to be born in spring/summer and not in autumn/winter (like three of mine are), maybe they're supposed to have a warmer climate than adults?
What are your experiences and thoughts?