Hey everyone. I am once again asking for help determining morph. Just had a baby hatch yesterday. Thank you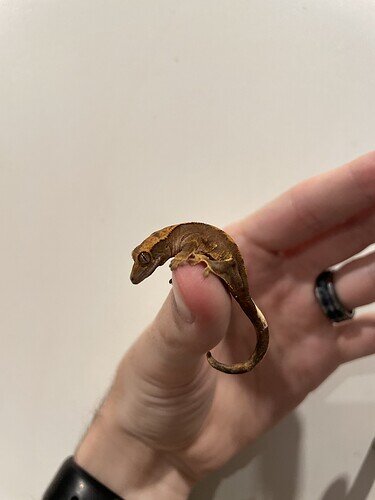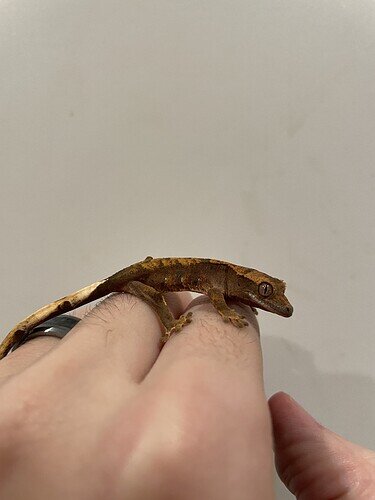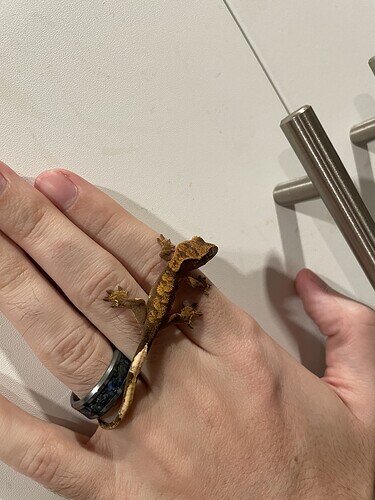 I can't help you with the morph question but that little one is adorable! Congratulations on the perfect little new addition!


Harlequin, looks like it might end up with some nice big spots as well

I usually wait to id until a few days old.
But I agree it's a harlequin Dalmatian
Harlequin Dalmation with some adorable portholes! Some tiger in there too!
And love that it has no pinning

Pinstripe/pinning is a trait that a lot of crested geckos have were the scales that line the sides of their dorsal/back are raised/spikey similar to the crests on their head. Yours doesn't have any scales like that so it doesn't seem to have the trait (:
Here's my boy Boogie as an example of a gecko that has full pinning/pinstripe. They can also have partial pinning where, as the name suggests, the scales are raised only in some parts, and not in others.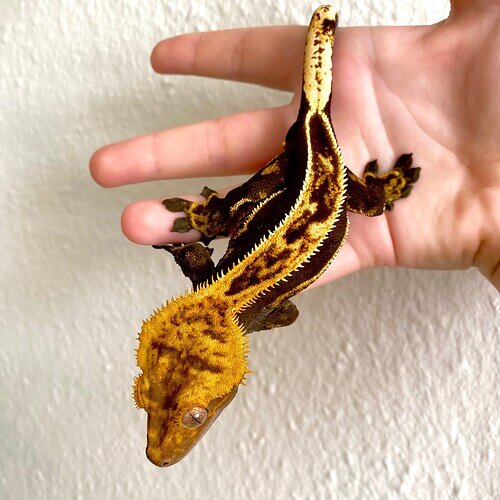 Pinning is the raised white or cream etc dorsal scales. like above. Partial is when some is broken and pin dash is when its pin, then no pin, then pin etc.
Just got a good look at this one's belly. Absolutely covered in spots.