She is just a black pastel clown ? She sure is pretty clean. Love the reduced sides, and how some spots the pattern looks almost melted. Is it just the lighting or does she have high white sides that fade out too lol ? She is gorgeous , and if I were you she wouldn't leave my sight.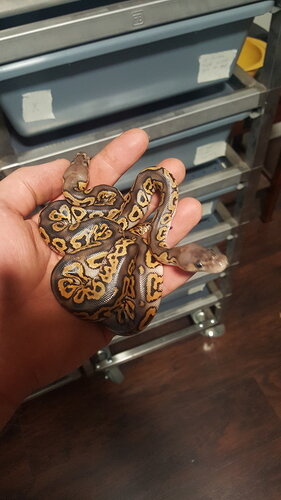 Don't think shes just black pastel clown. Hatched quite a few of them. I'll wait til she sheds and feeds to speculate.
I feel like that can't just be a black pastel clown. Could it be a black pastel mojave clown? Really pretty whatever it is.
I think she's a lesser black pastel clown