My last clutch finally started pipping a couple days ago. Finally, I'll be able to shut the incubator down for the season!
First to pip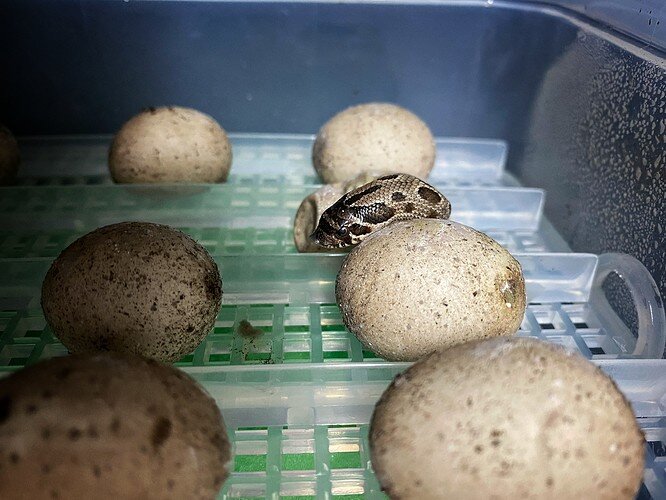 The next morning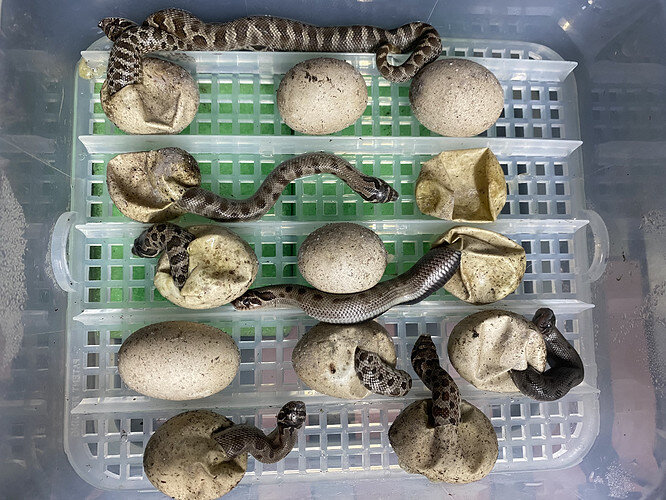 and a few minutes ago, this little one decided to join everyone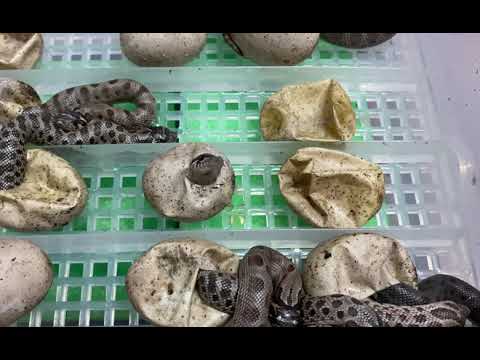 I'll have to grab photo's of the lone Sableconda once it's out, it's pattern is pretty cool!