Very cool! I assume the "fans" are his antennae?
Here's a better one of Tala with her super-sized meal. (I actually didn't realize the cricket was that big compared to her until I'd already tossed it in, and she grabbed it before I could pull it out.)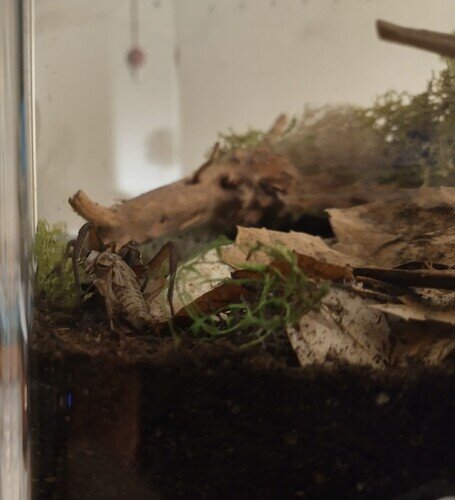 It is awesome that she is doing so well!






Found some cool spiders in my backyard anyone know what species i really only want to know the first because i have never seen one before i'm in Washington if that helps
Steatoda grossa
(False Black Widow)
Its not a false widow because its the wrong body shape heres a photo of a false widow and then the one in question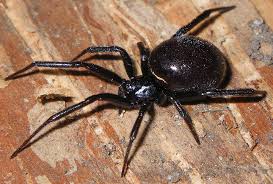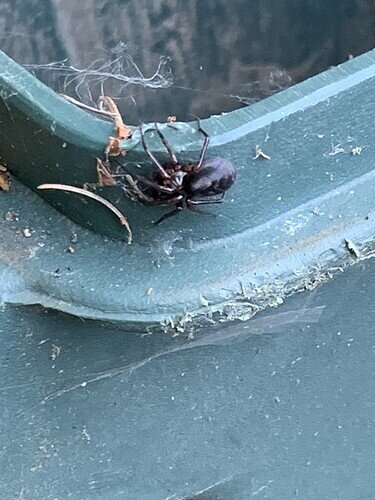 It looks like a false widow to me. the body shape is a bit off but it could just be that it hasn't ate in a little while/hasn't ate enough recently
Yeah, I agree that it looks like a Steatoda species, most likely grossa. (We also have Steatoda nobilis, the noble false widow, in North America, but their markings are a bit different.)
The roundness of their abdomen will fluctuate a bit depending on how recently they've eaten.