Man, the spider gene is just out there doing work!
Thanks but there's no pied in this one!
Hello,
My name is Ryan and I have been breeding ball pythons for a few years now. Here are some of my OD morphs that just hatched a couple weeks ago.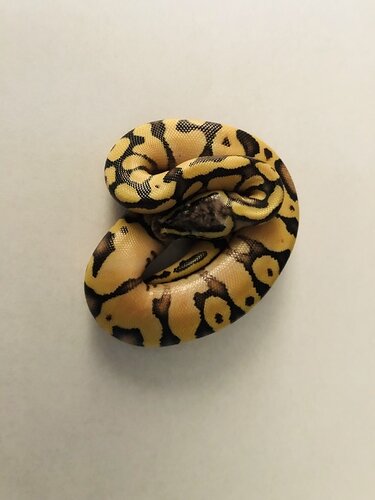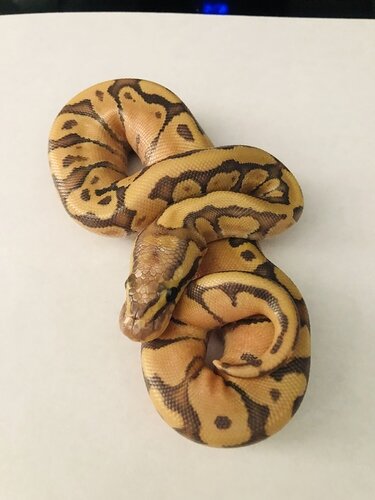 The top one is a OD Enchi pastel het ghost and the bottom one is OD Enchi pastel ghost
I hatched these guy a few months ago and was blown away by the colors on them. Pairing was fire ODYB x calico.
God I love how awesome super enchis look. I think it's that super sexy eye stripe. Like they winged their eyeliner on lol. Either or beautiful animals. Those OD super enchis are gonna look awesome even as adults.
Thanks I have been trying to make them for a couple years and finally got 2. Enchi is one of my favorites.