O that is such a clean pattern
black pewter yellow belly this is my BABY! Hes around a year n a half !
@sickpyth7 woahhh his daughter is absolutely gorgeous! What genes are in there besides yellowbelly and red stripe? The line down her back is nearly a full line it's amazing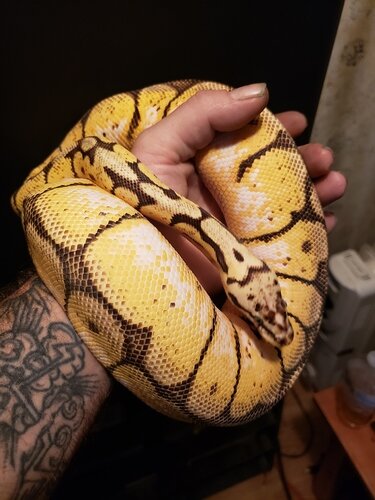 Only have one yellow belly. She is a super pastel spider yellowbelly. She turned a year old in August
Well obviously yellow belly lol, this is a yellowbelly thread. I was asking what other genes besides yellowbelly are in here. In the daughter I mean. What was the pairing?