I love this thread …let's get this going again.
Anyone got anything new to add?
Not new, but I didn't want to flood the post with my stuff. Here's more of my DG stuff:
My A+ adult female
Pastel DG male
Pastel DG female
YB DG Cryptic female

These are insane to me. Possibly new favorite recessive?
They look so good as brighteners. One question for the DGers out how does it play with darker genes? I feel like I haven't seen many combos with your GHIs, Cinnamons, etc.
Is this axanthic desert ghost?
Pinstripe Yb DG
Pastel Yb Dg
Fire pin Yb dg
Fire yb dg

Dragonfly yb dg
firefly dg
Firefly spotnose yb hypo dg
All animals produced by me. DG is my favourite gene, my entire collection is built around it!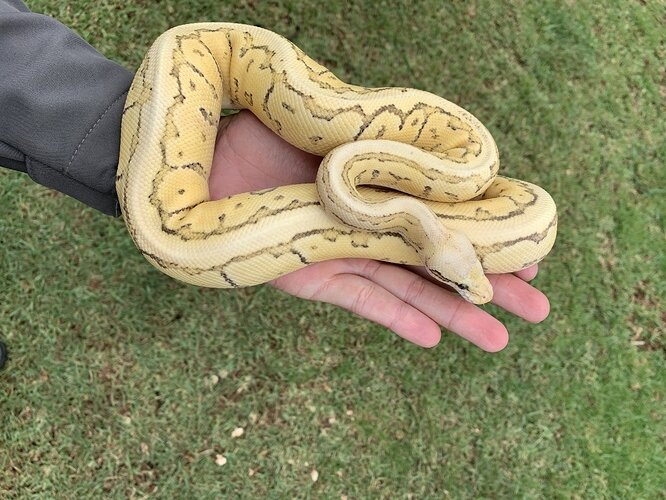 Uploading: C767320F-84EC-4E60-8CAA-D23C0D6DB2A8.jpeg…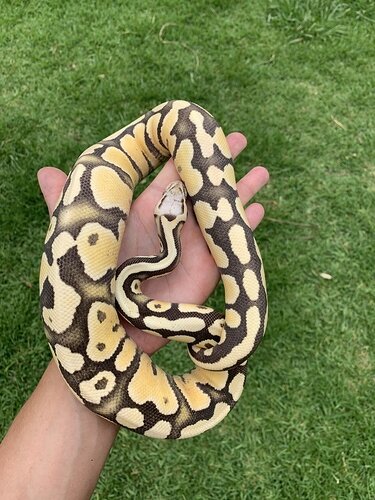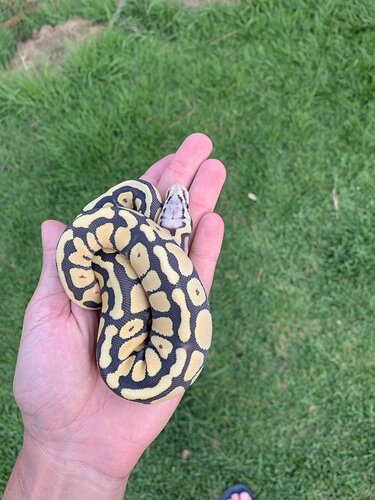 What's the history of the Desert Ghost gene? It's a new one to me.
I guess like most morphs, there's some huge variability between various DGs. For instance some DGs still have a that white outline on the sides, whereas others don't seem to have any white.
Does anyone have a picture of a desert ghost next to a wild type from the same clutch?
I don't know the full history of the gene, but I can tell you that it is an older gene, that has been around for a long time but has recently become much more popular. I can also tell you that there are several different lineages descended from separate WC founders, all of which are compatible, and some of which look a little different from one another, some having a distinctly reduced-pattern look.
@westridge @donnielaw
Desert Ghost was founded by the Bells, and also by NERD.
There are 4 distinct lines, not all are compatible from my understanding.
Bell line DG
NERD line DG
Enhancer (from Canada)
All 3 of those are compatible.
The 4th line was imported by Breeder's Circle and is called "Sahara". Turns out that line is not compatible with the other 3 as far as we know
Is this Enhancer the same one that can be found on the market place?
I didn't know that was DG.

@annakirby yes, Enhancer is listed on the marketplace. Its touted as a " better" version of DG. From what I've seen, it's pretty much the same. There are some great examples of Enhancer, some poor examples. Just like Desert Ghost
Didn´t Markus Jayne had his own line of desert ghost?
i wanna say yes, and it is compatible with desert ghost. I thing billy from mutation creation did a youtube video were he mentions it. i will have to look to make sure.
found video it was the enhancer gene billy was talking about
Markus Jayne has his own line of Axanthic
Does anyone have any more side by sides of the same combo but one with DG?