I love that it's like this giant, Polaroid-size camera!

We love you judgemental shoelace.

The joke in Flyfishing goes: When I die, I hope my spouse doesn't sell all my gear for the prices I claimed to have paid…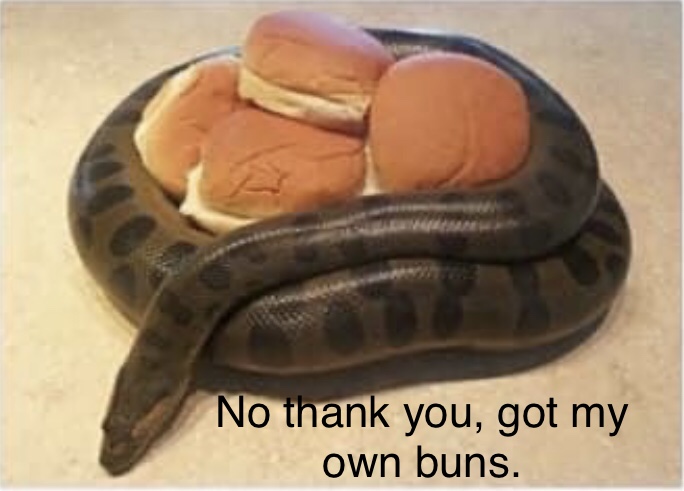 @serpentswitch117 It's the one thing that bonds us all. Gets super out of control when you check several of those boxes at the same time.
Hubbs gave me permission to get the snake I want (0.1pied) but I decided against it since we live up north and I'm not comfortable having something shipped in cold temps. But now…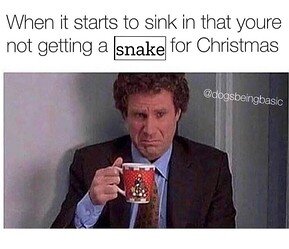 As sad as that is, I think you made the right call.
I saw a mutation creation video the other day, they left his snakes out on a tarmac for like 30 hours, and that was simply heartbreaking…
But maybe go to an expo near you…

As sad as that is, I think you made the right call.
I second that. My last two shipments were delayed, one by four hours and the other by an entire day. Luckily the snakes made it to their destinations alive, but very cold. It seems like Holiday shipping delays started a week early this year. I won't be shipping again until they clear up.
That is so awful! I just put down a deposit on a male I've been eyeing and asked the breeder if we could wait until after the holidays to ship because I was worried about delays. Luckily he was very understanding
@7snakes @chesterhf
That's really lucky for both of you.
Yeah, I think given all this craziness, it might just be better to hold of any shipping til Jan at best.
But, since this supposed to be a light hearted thread, I'm going to post a cute meme my brother made of one of his snakes: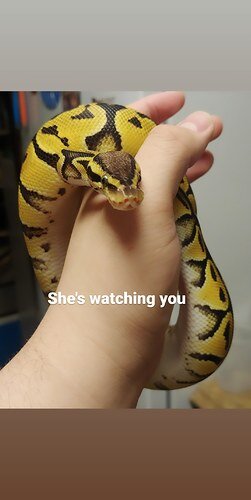 To make sure you and you animals are all safe and happy.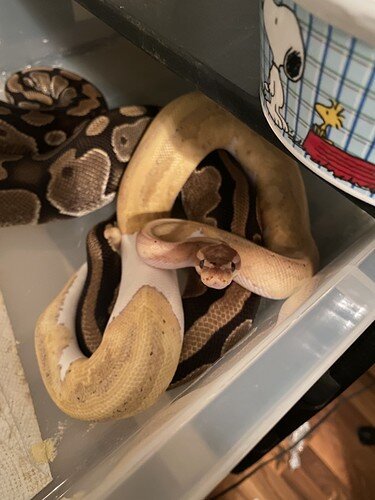 Pretty sure Sherbet was 100% willing to bite me if I stuck anything too close to his face


Finally figured things out, and is back to giving me his usual attitude

That is so true



You can still buy the animal now and if the breeder is worth anything then they should be happy to hold the animal until it is safe to ship

I live in the Chicago area, so I can't ship animals during the winter. I often hold animals while it is cold and ship them in the spring.