Crazy how even the smallest reptiles retain some dinosaur characteristics like the leopard geckos eye. Looks exactly like a carnivorous dinosaurs.
That is crazy. All them little squiggles are doing stuff and I haven't a clue what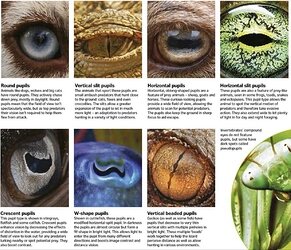 I feel like you would enjoy this guide

That hoeizonal slit pupil doesn't half look like one of mine and my work Hmmmm. I can usually spot my own work. It's often cropped right to get rid of my water mark
Considering the quality of your pictures I wouldn't be surprised if somebody stole it from you.