Looking for help identifying these, not sure what morphs we might be working with. Any ideas would be appreciated!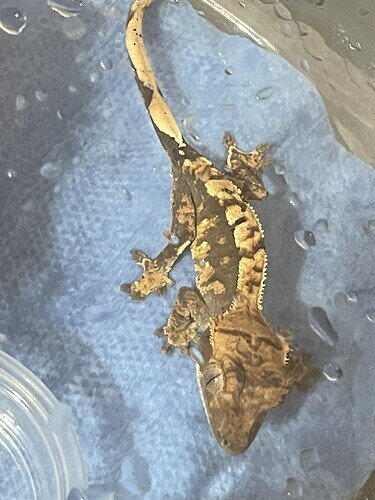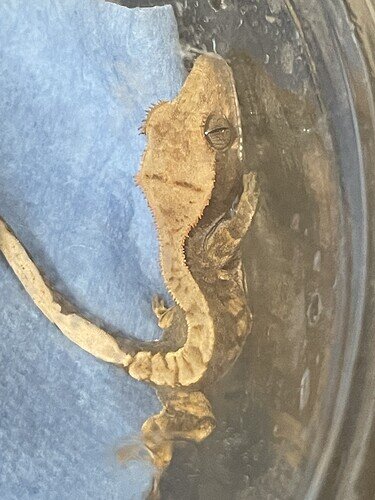 Welcome to the forum family! The second picture looks just like my little guy, Mim! When you get an answer we will both find out what morph our cresties are! I am glad you asked!




Welcome to the community! Beautiful cresties you have there!
Welcome.
The pics aren't very clear but first crestie looks to be a pin dash, harlequin, dalmatian with portholes. I reckon it might carry tiger trait also.
Second gecko looks to be a partial pin harlequin. Pic is a little fuzzy but looks to have dal spots also.
I can't tell the sex of either of them. Do u plan to breed them?
If u send pics of Ur crestie we can identify the traits for you.
I love gecko pics

I probably should of mentioned fired up pics are best.
But yours looks to be a pin dash, harlequin, frogbut
Lol! Thank you!

but what is a frog but? No tail?


Yes, no tail

Ok! Thank you! He lost his little tail a while ago but I quit feeling bad about it. He is adorable to me! Lol! I am going to start calling him my little frog but now! Lol
Have a very blessed evening/night!



Yeah I wouldn't worry, some geckos do that. I have a frogbut baby because it thought it's tail was food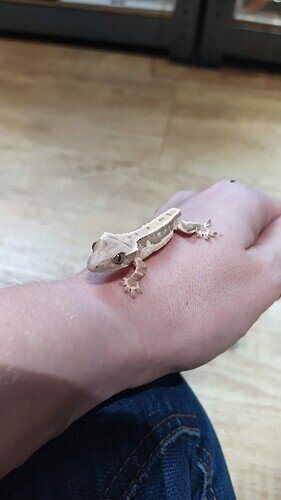 Oh that's just too adorable!





Thank you!
Thank you I really appreciate it!
Harlequin pin dash Dalmatian and a harlequin pin dash with Dal spots

Harlequin pin dash with Dal spots