Hello!
I am pretty new to the community; I have a banana Mojave I got a few years ago as a pet, and I am planning on getting a female sometime soon. (also originally meant to be a pet, but might invest in some long term breeding plans.)
I have what might be a stupid question but I couldn't find my answer on google. I've seen some morphs that have broken patterns that form spots on & behind their heads. Like this guy for example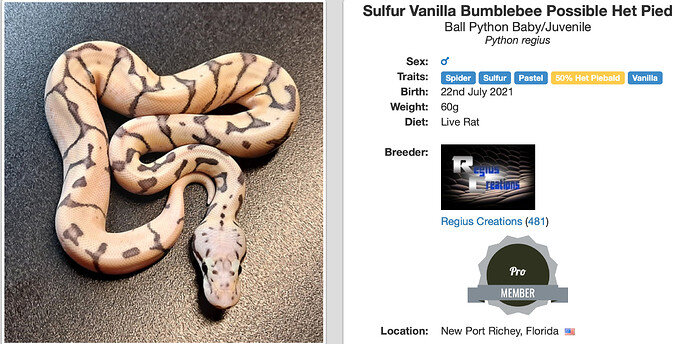 & I've seen similar spots on the head of a Super Pastel Butter Woma.
My question is are these spots just lucky broken pattern results or are they characteristic of a certain morph? I've definitely seen them on a lot of spiders, but I wondered if there are any morphs that have that as a key characteristic.
Thank you for your help!