Corn snakes are the best pet snake. I'll stand by those words.
This is Meg, she's 5 years old. She laid two good clutches this year, she's taking the rest of the year off, maybe next year too. We have something on the order of fifty snakes, all sorts of morphs and such, but this wild-type classic corn snake is my favorite. She has all the personality, not a drop of fear or flightiness, a huge feeding response, and a curious nature.
She has escaped what I thought were inescapable enclosures, twice. She was found in the garage one time, and crawled across my face in my sleep, the other. Sort of a miracle snake, in that way.
This is her, in her newly remodeled digs. When I get some good LEDs for it, I'll put some live plants in there. There's a sterilite tub buried in the corner, with a hole cut in the top of the lid. Deep coco-based substrate throughout.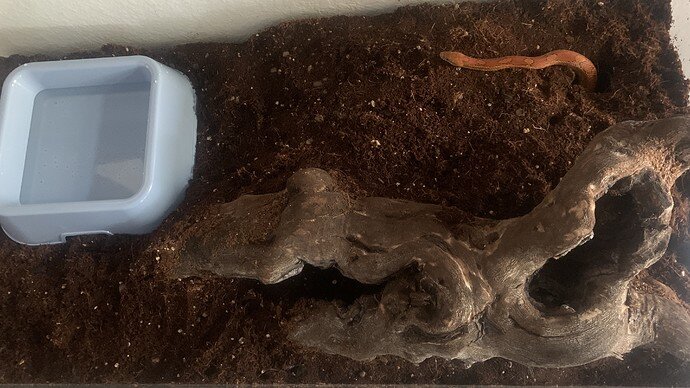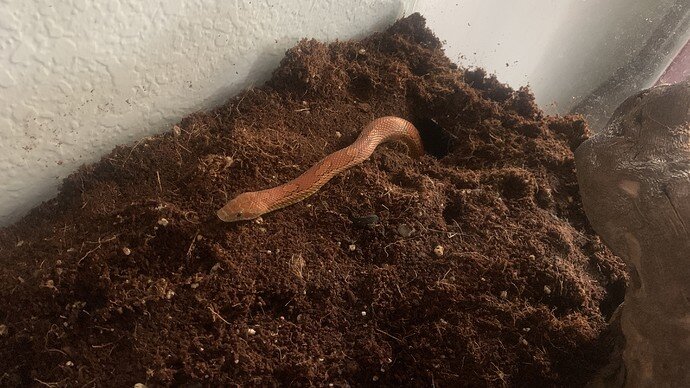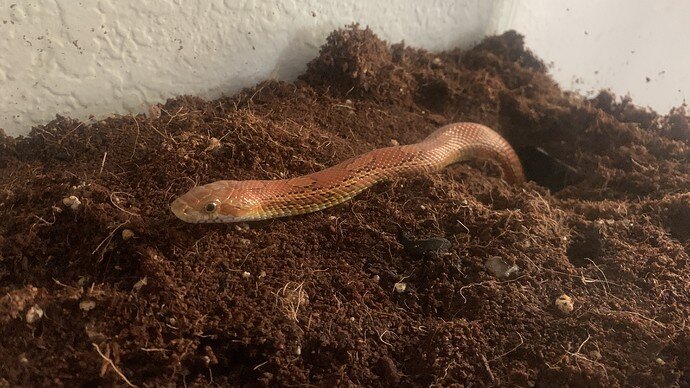 She's a precious angel.