Happy to Share this here.
mocha is 100% het pied (or as other said visual het pied) x Phantom
i'm quite confused on this 2 as i'm expecting whites for my Leche Project, is it the normal color for hatchling? looks like purple passion.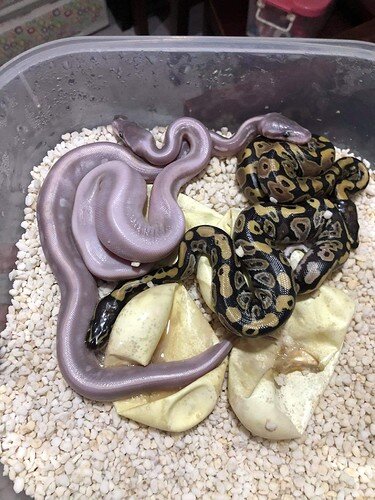 this 2nd photo is the train tracks (het pied markers)
whatch think guys?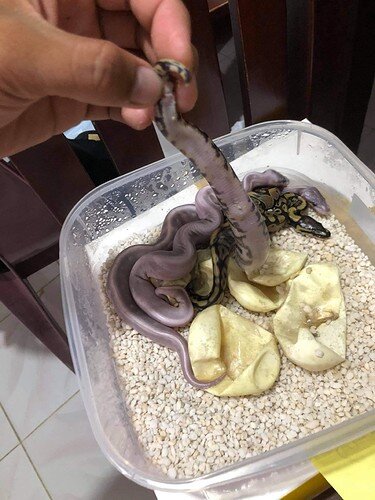 i'm so so so excited for this new project.