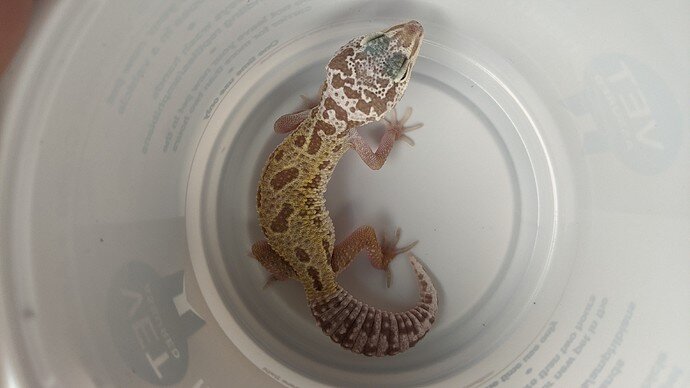 Anyone know exactly what morph this may be. I'm not super confident at my leopard gecko morph knowledge.
Did you purchase from a pet store or reputable breeder?
And also more pics will help.
@mblaney @erie-herps I am sure can help

Do you have any information on the gecko? I don't recognize the patterns, I can't recall seeing those before.
That's a juvenile Patternless, the markings will all fade.
@mblaney is exactly right. It's a Murphy Patternless, which have marking when very young.
Thanks all. Also to answer the other questions, I have nearly no background info. My local rescue called me. From what I was told, someone tried to breed them, and didn't know what he was doing so all died except this one, he seems pretty healthy though. Im thinking he probably get the parents from Petco because they have him to me in a petco cup. But they might have just had that on hand.