Meet, Raichu, Nigel and Chicken Nugget. They're Morpekos little brothers 🥲 (He'll be getting introduced tomorrow)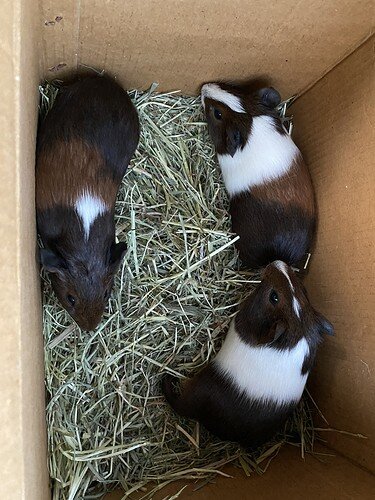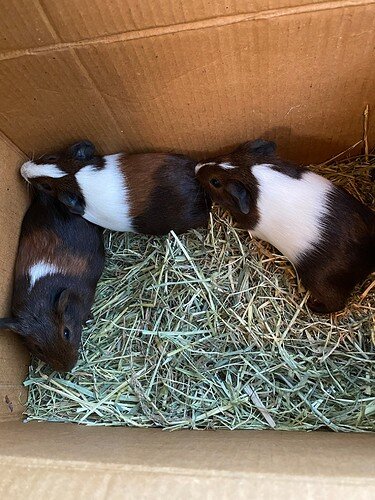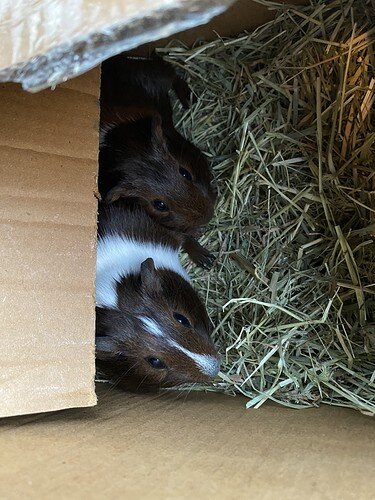 I'm in love with the one that is the most brown, let me guess… Chicken nugget???
Which did your daughter pick?
That is right! And that's the name I chose


Emily picked Raichu (Most white on face) another Pokemon name like Morpeko. And obviously the other half chose Nigel (the line and dot face)


Yes! I was going to guess those names for the other ones too! Nigel? What is that from? Sounds like something my husband would like

Honestly haven't a clue. I was like you cannot call that baby Nigel! He was adamant

I asked if it was because of Nigel Thornberry, he said no, he's just Nigel


They were only 5 weeks on Friday too!
To be fair the more I look at him, the more of a Nigel he seems

Digging the braids lol if I ever have a horse it will for sure be rocking some braids!
Yes! The best part is that he doesn't even seem to acknowledge me when the other are staring at me sweetly.
A 5 week old Nigel, young learn something new every day. But he rocks any name.


Omg he's beautiful

He is so soft, I mean so so so soft.
Dog or cat?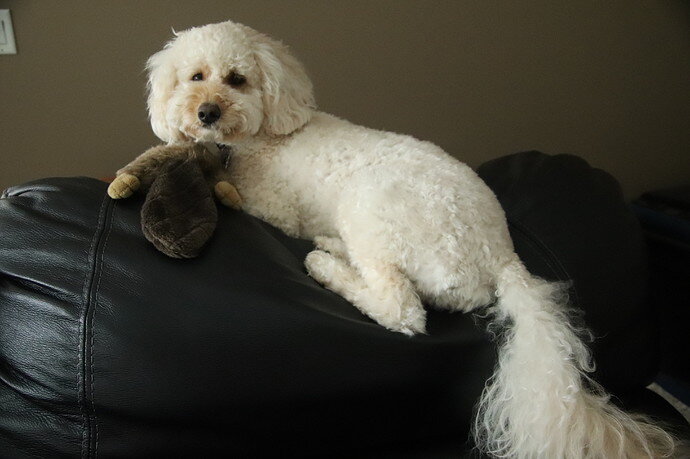 Lately she's been napping and walking on the top of the couch. Once I dug her old bed out she's been laying on that.
He… Is… AWESOME!
He's smiling!