Hi all…wanted to get opinions on my dinker project. Based on the difference in this year's hatchlings, I believe that I reproduced a visual trait.
First - here is the original male of unknown origin. I acquired him in 2008 when I didn't have many BPs and I had the space for snakes that "looked weird."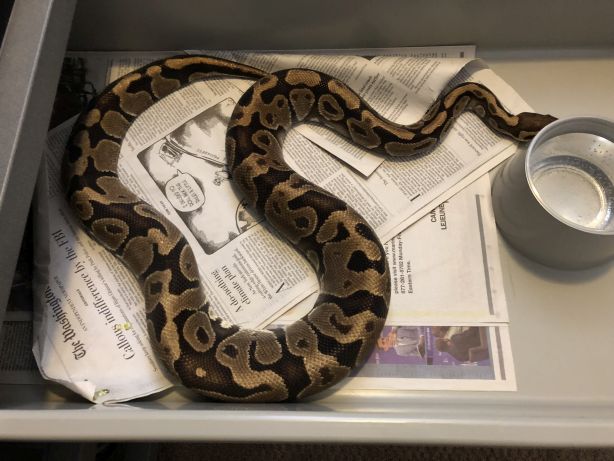 I wasn't able to find many morphs that resembled him but I thought the closet thing was a HGW. The best way to figure out if he was one was to breed him to a single gene lesser and see if any soulsuckers pop out. But that didn't happen.
In the clutch were three lessers…only one of them looked different than the other two. In the pics here, the different one is the one in the middle: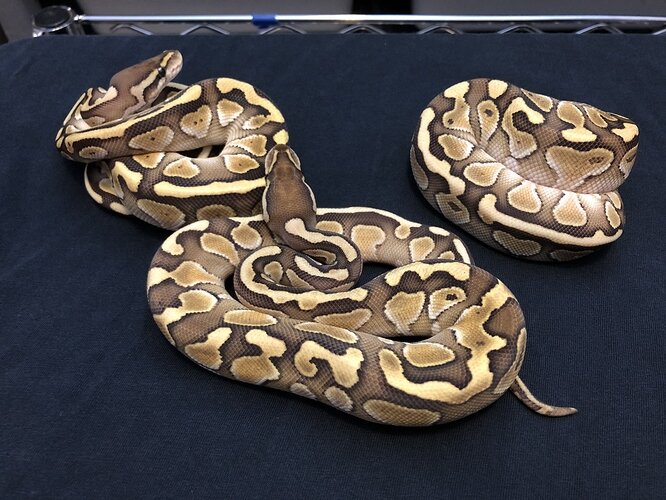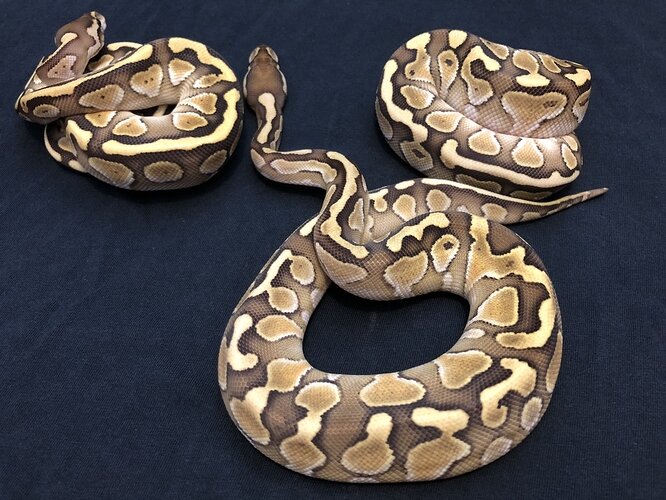 The most striking difference here is in the lack of dorsal striping that most lessers have. Usually the dorsal stripes are bordered by the alien heads, but in the middle snake, the dorsal stripe is mostly disrupted and the alien heads are much less defined.
I'm interested to hear what you guys think. Genetic trait…or simply an aberrant pattern that showed itself in the clutch?
TIA