I'm sorry but I think this post is hilarious! Thank you @logar for putting a big grin on my face and a chuckle to boot! It's just plain silliness to think about someone taking a closeup of their toad! I love it! Bless you for this!



By the way, what's a "groot"?
If you literally mean what is groot and you're not asking what the species of toad is, this is Groot! He's a character from the Marvel comics/movies, and I gotta admit the toad has his face 100%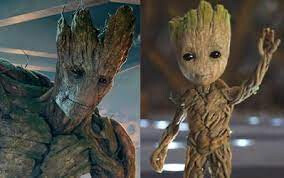 If you were asking what a groot is to ask what species of toad is pictured, so sorry for misunderstanding!

. Lol! No worries for anything! But yes most definitely I can see "Groot's" face in the face of the toad! Thank you for clarifying all this! In such a dreadful world it is SO VERY NICE to see something so light hearted! I already have a name for the next toad, or critter, I get! @logar @cmills THANK YOU GUYS SO MUCH!





He's a super cute character and he can only say 'I am Groot!' so all of his speech is just those 3 words with different inflections and the other characters can understand him but the audience can't, it's really cute!
That's hilarious! Also reminds me of Fizzgig from Dark Crystal.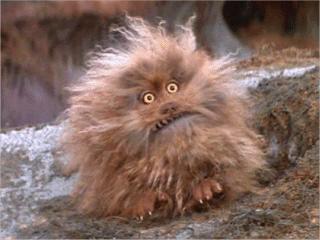 Are those his nostrils and mouth in the picture?
they are her nostrils and mouth

Lol! Yeah I think I can see his little nose, mouth and teeth! Lol! Hi looks like a "Moonatik" I used to have as a kid in the "olden days"! Lol!


This is hilarious. When my grandson Alex was little, his parents gave him a Baby Groot. Baby Groot was in all of his monthly pictures for scale during his first year. Who knew a toad's face looked like Groot? Not me! Thanks for the smile!