Just going to say…I like him a lot but I trust your judgment
I feel this, Ohio isn't known for well preserved fossils…but my aunt in Nebraska will find shark teeth in her gravel driveway! Jealous!
I'm going to try to make a new and improved version, this guy was so close to what I envisioned but he just fell short
Here we go @lumpy
This is way closer to what I had in mind, I changed the pose and the garter snake predator, swapping from a Blue Heron to a Green Heron.
I think this is MUCH more successful as a companion piece and sticker!
Alone and with the tenontosaurus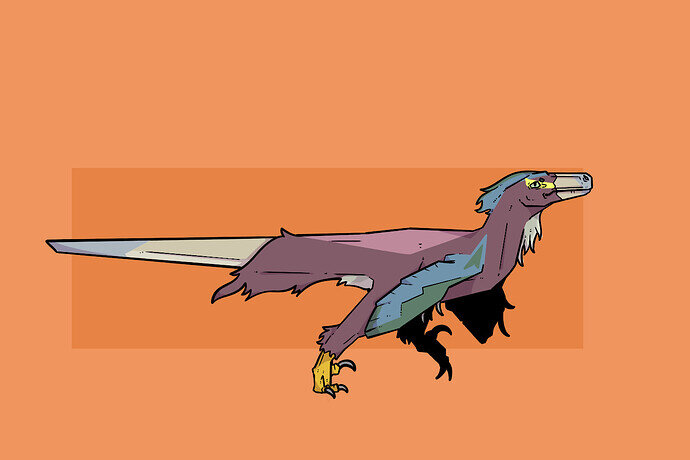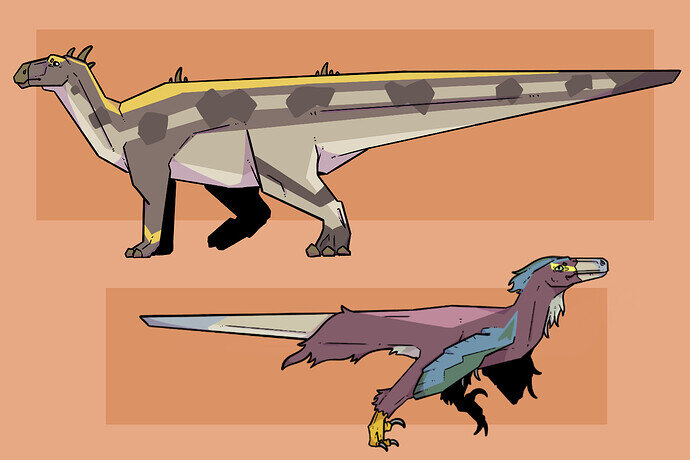 Just thought i'd share my first time drawing a dinosaur lol. I actually just took a sketch one of the people in a music program i'm a part of made and made it a cool little thing. And it plays bass just like me!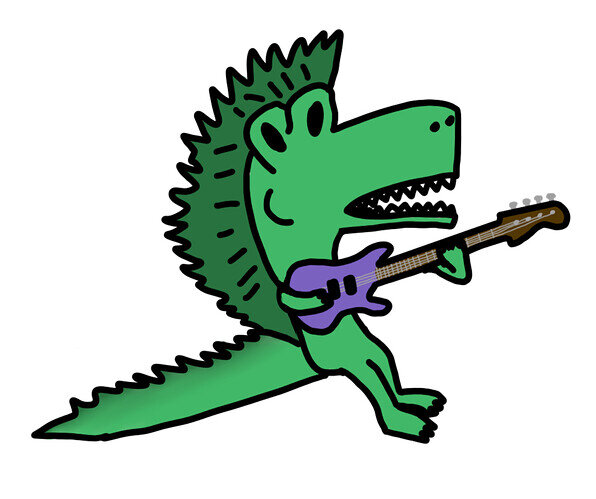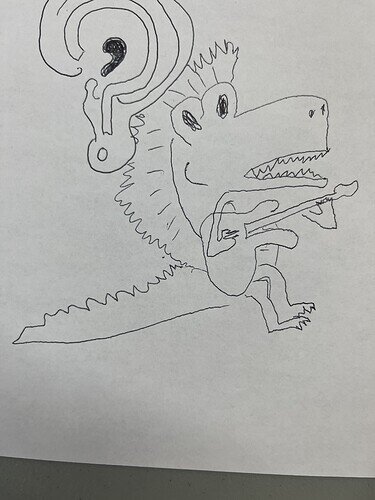 He's perfect! He needs a name ASAP!
He looks like a * insert your first name here * or a Bartholomew. Preferably the first one
I am sorry but it looks like Yoda is going to replace you as the artist around here. Yoda's got talent for art that I have ever seen. The new Leonardo da Vinci.
Yeah sorry mate, you can't hold a candle to yoda
@cmills literally, I'm going to buy a dinosaur sticker for all of my future boas PVCs. Eventually, I'm gonna have to get like a special member discount or something lol

. I'm happy that I'm getting to support a friend

.
This has turned into the dino thread and I ain't mad about it

Just you wait until i buy every dinosaur sticker on there eventually. Soon i will be the dinosaur king and own all the dinosaurs!
If I can figure out how to get discount codes for Redbubble you'll be the first to know!!
You guys are seriously the best I feel so loved



I just ordered a bunch of stickers! Some are for me, some are for friends/coworkers for the holidays.
That is so so kind thank you, I hope everyone enjoys!!!
Last design/sticker set for a few days so I can be free for the holiday. On a bit of a spinosaurid stint
Irritator - gem snow leopard gecko
Oxalaia - whiteout AFT
I realize neither of these morphs show off the 'typical' colors for both species so I'll make sure to utilize other morphs soon!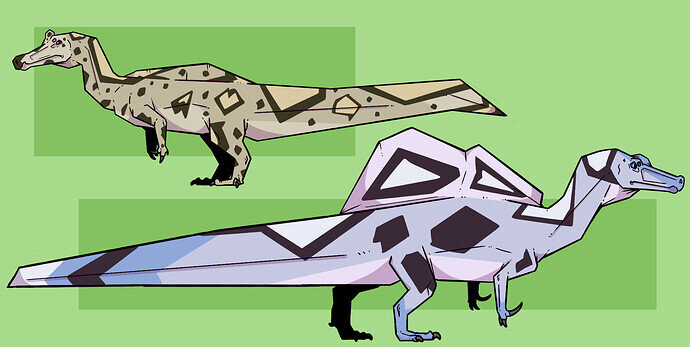 Everyone have a safe and happy Thanksgiving! I am thankful for you all!
People really gotta know more about Oxalaia. Spinosaurus gets all the attention and then its South American cousin is just lonely standing in the corner.
Every spinosaur should get equal hugs, spinosaurus hogs them all!