It looks like a frog! LOL
Wow that glow up! Such a handsome boy!
I freaking love that smoke show! Super nice!
Thanks, but I dont know what a smoke show is

It's one step above screamer but one step below absolute screamer lol
@everythings_better_orange
LOL thats awesome. I often buy based on the Alien heads and faces.
My newest snake. This girl has strange alien heads for a normal to a nube like me.
Lots of ghost like head and shoulders with no eyes.
Could it be the het Pied influence or just a normal variation?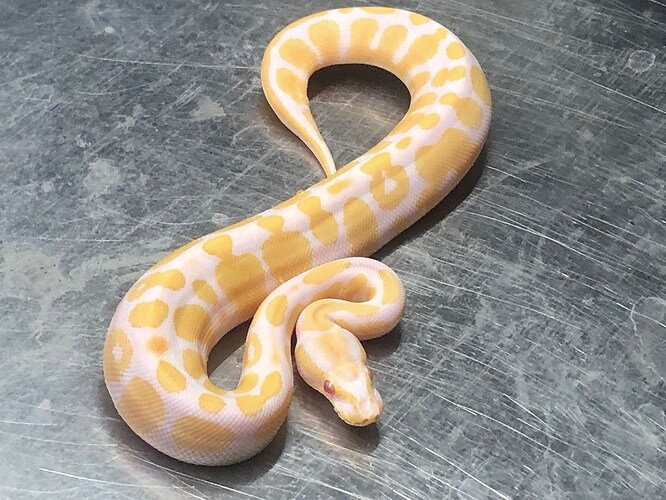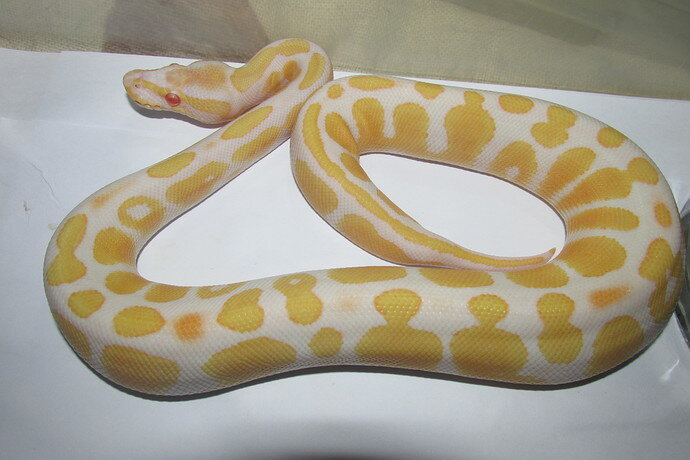 Looks like a derp face haha
,
[/quote] LOL ok
Ok one more from me, but I want to see more of yours


Russo, orange dream, yellow belly, pinstripe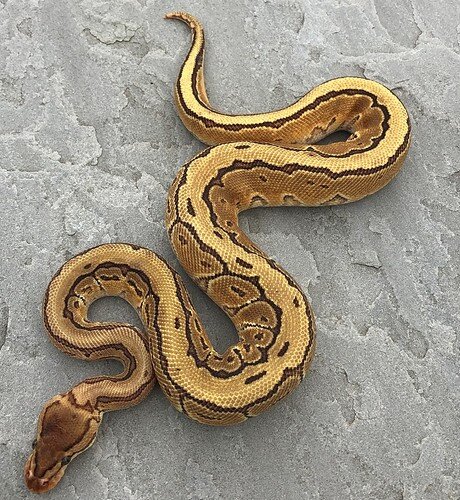 even a pin can have some nice alien heads
The three above are awesome, especially harrytb first pic.