We went out and found some cool stuff last weekend. I'm leaving out the toads, spiders, millipedes, and other stuff that was really common in favor of these 3.
Green Salamander (Aneides aeneus)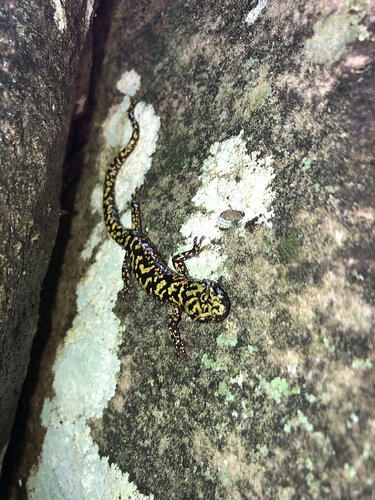 Cope's Gray Treefrog (Hyla chrysoscelis) [I think]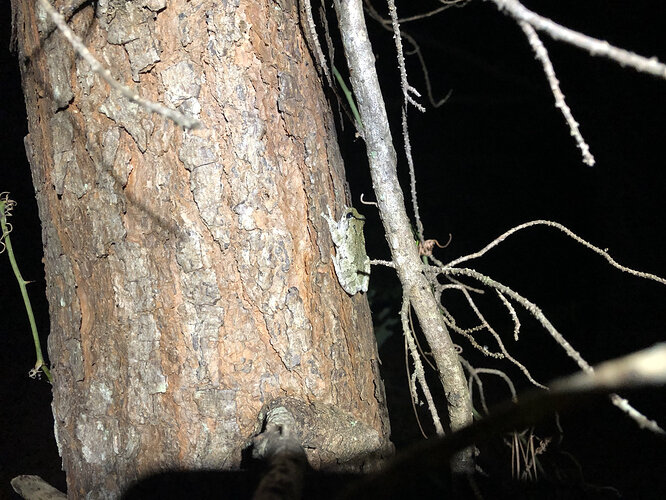 And my favorite, the Pigeon Mountain Salamander (Plethodon petraeus). These guys only exist on the eastern slope of Pigeon Mountain. It was dark and they were pretty quick to run so we didn't get a great pic but we did find a few.