what about Pandora from Greek Mythology?
Names can be a challenge for sure. How about Lyken since Argentine boas are a beast of a boa! Lol. I was a big fan of the movie Underworld.
@lumpy willow and your boas are looking great👍
Boas are such beautiful creatures. Maybe Willow and Red could have a chat with Creep about holding still for photos! Lol
Hey Riley, how are these lovely creatures doing? Okay, I admit that's disingenuous. I'm confident that they're doing well. I really mean that I want to see fresh pics!

Well, I have posted all of my recent pics of her. But I will definitely upload some as I take new ones. And yes, her and everybody else is doing great

.
I've seen some of the lovely Willow pics. Need to explore for more, lol. Just ran across this thread and thought to ask.
@caryl right now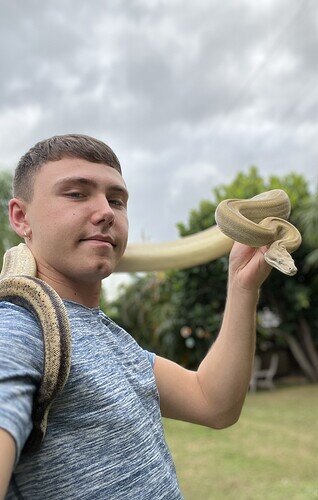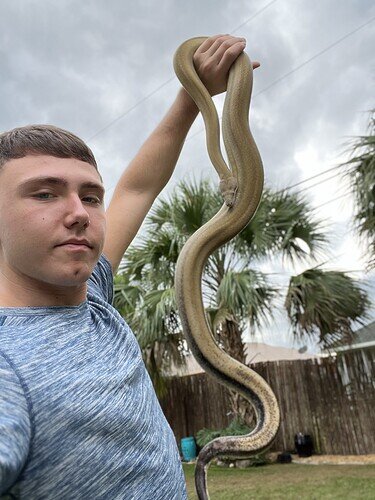 Oohhhhh mmyyyyyyy!!!




Thank you, this made my day!

Riley you are so handsome and Willow is magnificent! I am so happy that @caryl asked for more pics!
I gotta tell ya Riley, those palm trees look awfully inviting to me being in Indiana! How blessed you are young man!

She's getting some size, looking great!
Thank you on both accords

Hi Riley Willow is looking very nice. It's nice to see some pictures of you with her as it shows off her size better. You should do that with all your boas.