Let's see that carpet python

I love the Mexican Black Kingsnake and the Sunbeam.
I have a soft spot for Kenyan Sand Boas.
I love their squatty fat bodies and they shovel shaped deep faces.
Hognoses are pretty cute. I wouldn't mind having one as a pet only.
We also have a bearded dragon, blue tongue skink,leopard gecko's, a crested gecko and a boa imperator. I really love our lizards but if I had to choose I'm more a snake person , but only with a little difference between them. My answer from the one we have is our BCI Daisy. But if I had to choose a new type, definitely a jungle carpet python. All though that is also a python.
BRB's are the world's prettiest snakes, imo. What a beautiful bunch.
@zooophagous
Thanks. I'm kind of partial. That said, I'm really loving the looks of my NWLPs, but the OP did specify no pythons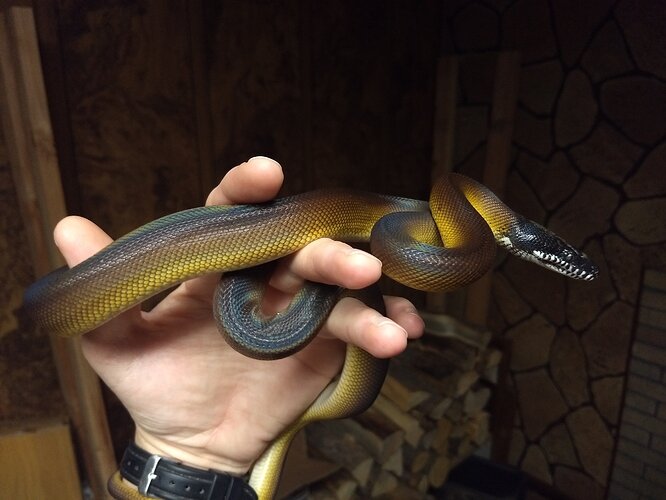 I throw my vote to the western hognose as well!!!
I dont own a python so I would buy a python

Always liked spotted turtles. But, the State of Michigan says I can't own one.

That's a hard call for me. If not a boa, I
love boas, I would go with a Bairds Rat Snake. Loma Alta local. They are such wonderful snakes to keep with amazing personalities and very docile from my experiences.
I would love to get a chameleon one day for sure astonishing colors!