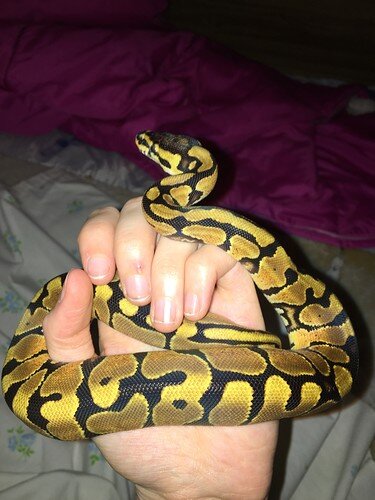 I took in this ball python severely malnourished so didn't care for her genetics at the time.
As I've looked more into python morphs I've started to suspect she may have some Spider in her as she has a slight head wobble that hasn't left despite her growing stronger.
What do you all think?