So I purchased this fella as a baby a few years back, he was super skittish, this was disclosed to me prior to purchase.
He is super calm now and I love the bond I built with him, his name is Coco.
His a slender Crestie and a slow grower but his had no different treatment to my other Cresties, accept I kept him as a group of 4 when young and he was the weakest link, I learned from this and now I do not usually keep Cresties together.
I'm usually good at morphs, but this guy has been difficult. He was sold as a chocolate harlequin (hence the name) but I thought he might be more of a dark base flame (I don't know much about flames). I bought him for the portholes and because I just had to have him when I saw him!
When he fires up, the tips of his crests are orange

but his tummy colour is usually mostly dark with little pattern.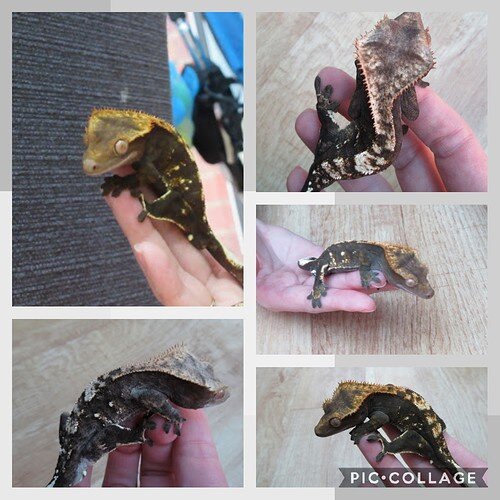 This is him as a baby (sorry for the poor quality, I didn't have a decent camera back then)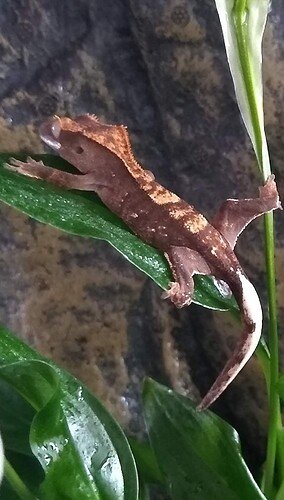 Would be great if anyone could assist me!
Thanks in advance