Since I've already got eggs (overwhelming this early haha) I thought it might be fun to make a thread to track my clutches and resulting hatchlings in one spot. This community so far is pretty ball python driven so let's add a little variety! Most of my colubrids are still in brumation but they will be warmed up in a few weeks. A few are out already since they've gone into shed early.
Planned Pairings 2020:
Western Hognose:
Anaconda het. Albino X Extreme Red het. Albino
Snow X Axanthic het. Albino
Albinoconda x Albinoconda
Snow x Granite 66% ph Axanthic
Albinoconda x Arctic Anaconda 66% ph Sable 50% ph Albino
Got a few others that are potential but these are the ones I've decided on for sure.
Leonis Kingsnake:
Grey (Unknown Line) X Buckskin (Vivid)
Corn Snake:
Okeetee X Okeetee Tessera
Leopard Geckos:
RADAR x WY Bell ph Eclipse (2 eggs so far)
RADAR x Bold Stripe Bell het. Eclipse
Firebold X HC Tang Tremper het. Eclipse (test breeding)
WY HC CH Tang Tremper ph Eclipse X Firebold (test breeding)
Firebold X Firebold
Firebold X Blood / Electric Tangerine
1/3/2020 -> First clutch has been laid from Fry x Sunflower (RADAR x WY Bell ph Eclipse). Incubating at 80F, will be around 55 days to hatch.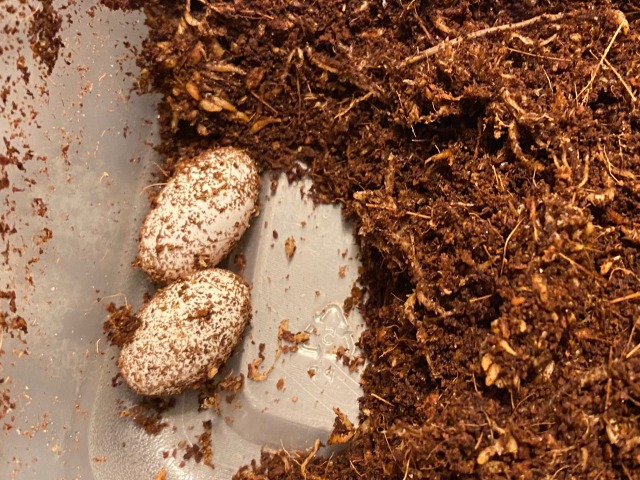 And the parents: