Here's two of my pairings that I've got going for this year.
Calico yb male x bamboo pin female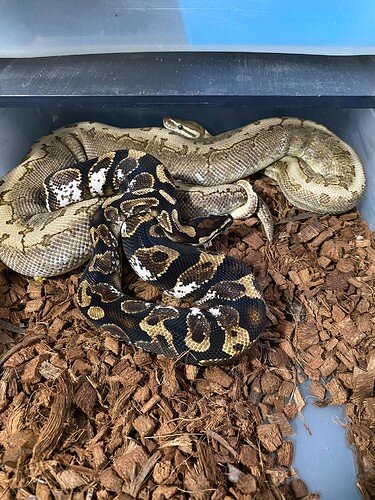 Super excited for this pairing. The male I've had for over two years now, and he went on an 8 month spell of refusing to eat. Luckily he's been back steady on live mice for the last 4 or so months, so I wanted to see what he could do and he didn't hesitate to lock. This is a first time breeding for both of them, and they're doing great.
Second pairing is my banana bumblebee specter to a normal female. She gave me 6 healthy eggs last year from a killer pied, so hoping to see even more this year as she's gotten even bigger in size.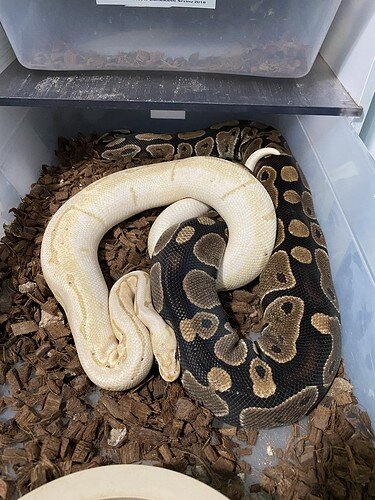 Also trying to pair my ghi hypo to my cinnamon, but he's very weird about locking. Took pairing him for months last year before I got a visual lock from him, otherwise he just lays at the corner of the tub away from the female.
I've got a female mojo lesser bumblebee that's also going to be ready to pair soon, debating on what dad to put her to. My choices are
Calico yb
Ghi hypo (paired last year)
Killer pied
Banana bumblebee specter.
Might repeat last years pairing, or might do the killer pied to make some pastave/pastel lesser hets.