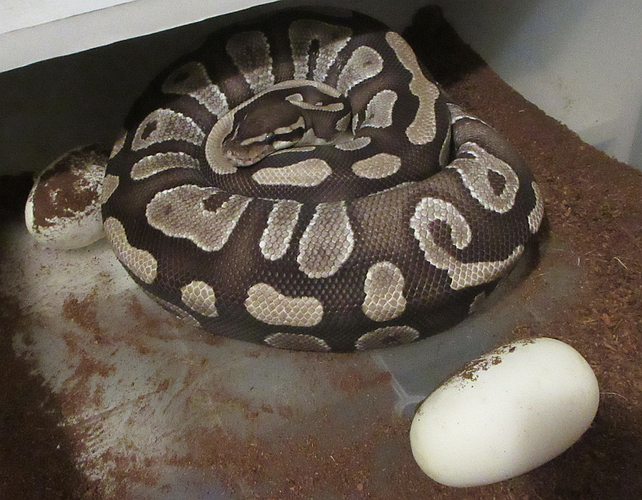 Eight healthy eggs and no slugs from this beautiful Mojave girl! I had to candle the two roll outs, but they both have good veins.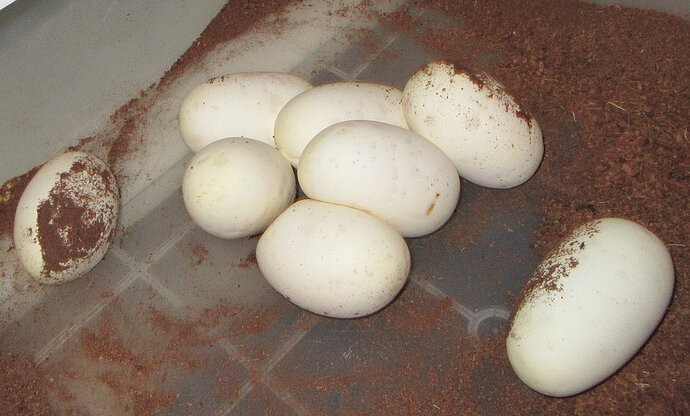 And they have a good weight to them.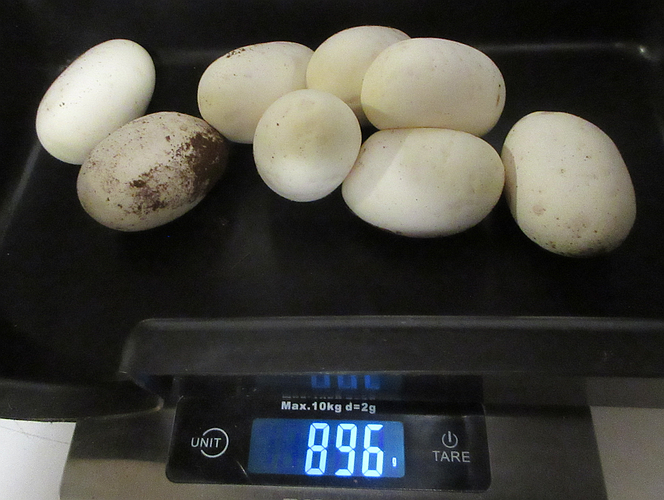 The mojave girl, Moji, weighs in at 1754 grams after laying. A little thin, but not too bad.
I'm so excited for this clutch! She was bred to an enchi pied, so I'm hoping for some nice mochi hets.