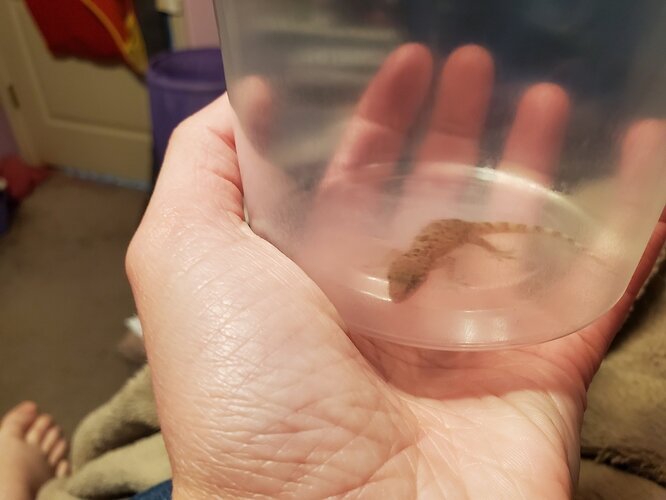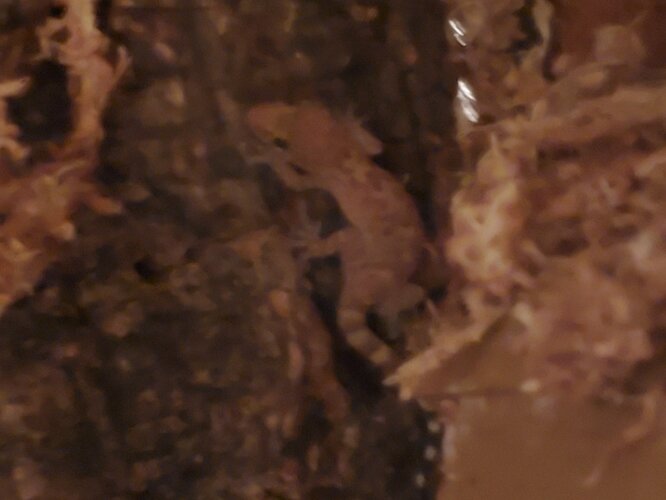 I'm currently watching my brother's dog, and the dog wanted outside at about 8pm. When me and the dig were going back inside I noticed this juvenile Mediterranean house gecko clinging to the bricks, it's 41°F here in my area of Texas right now so I brought it inside to warm up. He didn't budge when I first picked him up, but once he was inside and warmer he started moving around as fast as they normally do. It's too cold to release him + as the name suggests they aren't native to Texas (albeit they're true to the house part of their names, I've never seen one away from a human building so I'd imagine the environmental impact isn't huge). So if he survives transitioning to captivity, he'll get to live in the vertical 10gal I was going to use for a more exotic tiny gecko species.
He isn't a particularly special gecko, but I think he's cute. He's been given some water and extra small bsfl to eat. I'm going to look into getting a uvb bulb in the morning so he can have a day/night cycle. I've kept ones I've caught before as pets when I was a kid and they don't seem to need supplemental heat, one of the ones I caught laid eggs and those eggs hatched at room temperature successfully.
He's already taken to climbing the cork bark wall background as well. Wish him luck!