This was a stereotypical first clutch.
Wasn't ready for the eggs, when opening the tub and seeing her curled around 7 eggs.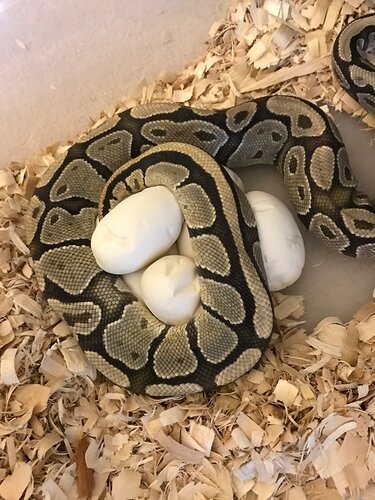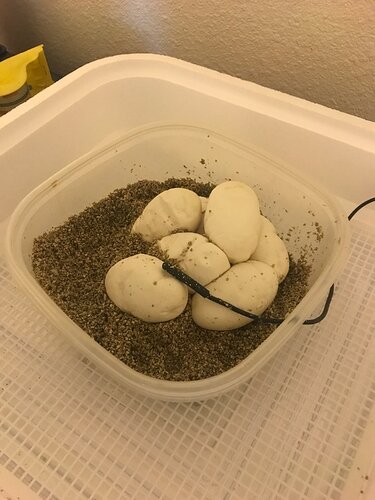 So, after grabbing an incubator off amazon, and getting everything going, we lost 2 eggs about half way through.
Not sure why, but now more eggs are having spots.
This is day 48 in the incubator.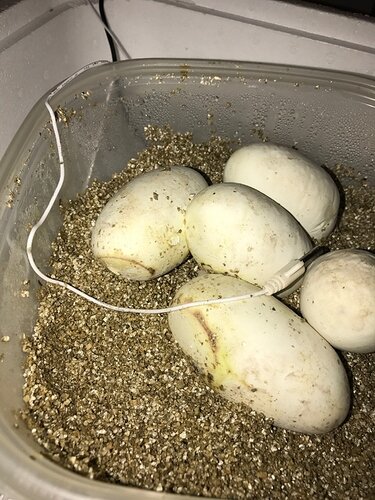 This picture was taken yesterday at day 47.
I think the spots are from seperating the bad egg, but I'd like people who have seen more eggs to give opinions on wwhat I should do, if anything?