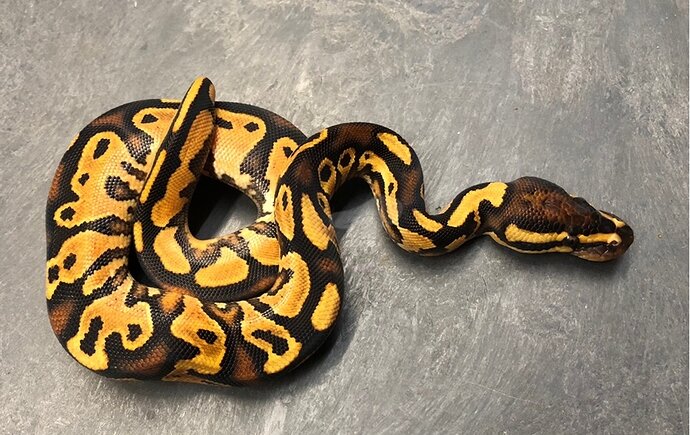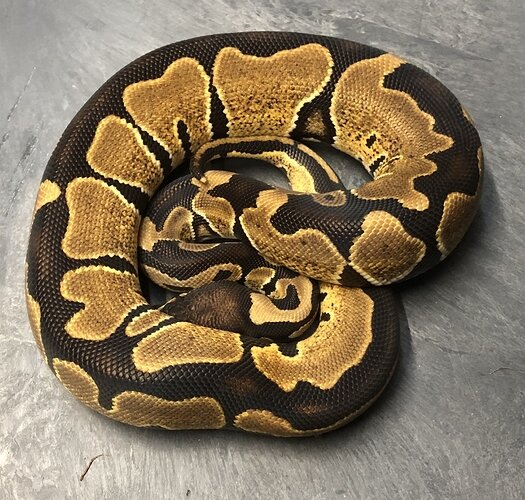 Snakenstein Reptiles introduces a look at our Ambush gene.
We discovered this gene from an African import female many years ago. The first clutch produced from the original female produced 1.3. Last season we took the male she produced back to her and proved the gene to be genetic.
This season we started working the gene into other genes and further explore and learn the genes impact. We paired Ambush x Super Pastel, Orange Dream Yellowbelly x Ambush, and Pied het Albino x Ambush.
The single gene version is a reduced patterned, dark dorsal with red/orange blushings, no eyes in alien heads, Pied like tracks on the belly(several have had small ringers), connected alien heads(variable degree) slightly brighter color from a normal with a soft yellow outline of the alien heads.
This year we have produced:
Ambush Pastel
Ambush Yellowbelly
Ambush Orange Dream
Ambush Orange Dream Yellowbelly (pictured)
Ambush het pied 50% het Albino
Ambush from last season(pictured)
So far we're extremely excited with what we have seen. We're still working towards proving Dominant or incomplete dominant at this point.