I'd had planned on setting up bioactive enclosures for two arboreal geckos, a cave gecko, my smooth knob-tailed gecko, and a jumping spider for awhile. I decided to get some isopod colonies up and running in advance, so that I'd have plenty to put in each enclosure and to maintain for re-seeding if needed. (I realize that the isopods may get eaten by the inhabitants, but I'm going to give it a try regardless.) I have liked isopods since I was wee, so even if they don't work out as a clean-up crew, I knew I'd enjoy keeping them.
After a fair amount of research, I started looking at the various species to find some good candidates for the different environments. I wanted to try multiple isopod species, so I decided to steer clear of the species I knew were parthenogenic, lest they contaminate and out-compete other species.
That's when I discovered Panda Kings! I took an instant like to them, but I knew they were a more intermediate/advanced species that wasn't commonly used for clean-up crew. So here's the confession- I gave in to temptation and got them anyway!


I did hours of research, set up some isopod enclosures, seeded them with springtails, and then ordered some A. maculatum, P. scaber 'Lava,' and some Panda Kings. Wanting to increase the strength of their gene pool to optimize my chances of success, I bit the bullet and ordered small amounts of Panda Kings from 3 different sources. And then the waiting began.
I did my best not to pester the three colonies, and only did maintenance once a week. One day I went to peek around the enclosures, and spotted P. scaber mancae!! I was incredibly pleased, but I knew it was way too early to declare success, as I still had 2 more colonies of isopods that had yet to produce.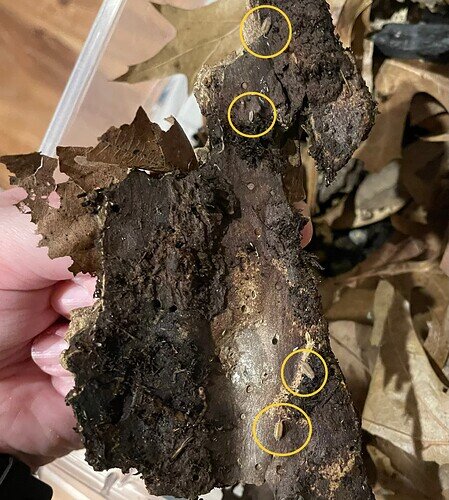 Lo and behold- recently I went to look around the enclosures, and I found Panda King mancae!! They started reproducing before my A. maculatum! I'm so proud of myself, and the research seems to have paid off. I know there's a long road ahead when it comes to growing the colonies and maintaining them in the future, but I'm very pleased to have had initial success.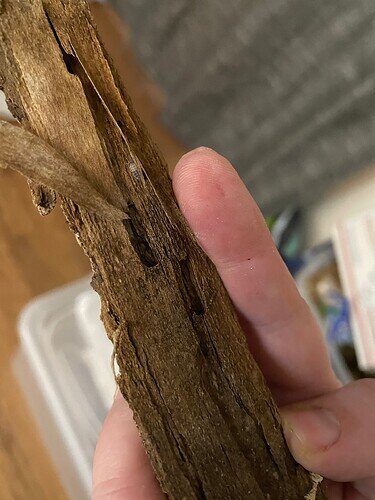 As an aside to anyone else who's contemplating starting out with an intermediate species, I definitely recommend doing a lot of research, including species-specific recommendations regarding humidity, feeding, and ventilation. Don't forget to learn about substrate changes and colony maintenance. Though I don't know for certain that starting out with more genetic diversity helped my Panda Kings get established, I suspect it will be a positive factor over time.
There are a lot of cool isopods I'd love to keep for just for the joy of it rather than as potential cleanup crew, but there are two that I covet the most by far: Merulanella bicolorata and Merulanella 'Ember Bee.' Right now they are very rarely available, and the cost is generally too high for me, but I'm hopeful that one or the other will be more attainable by the time I have significant isopod experience under my belt.