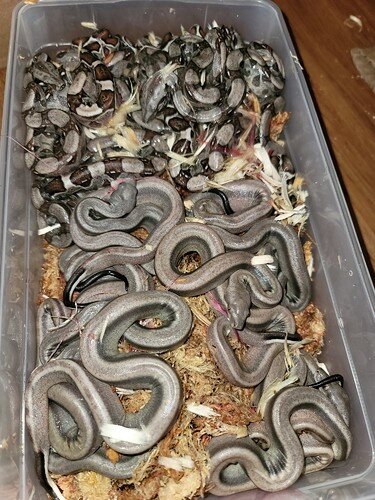 Somehow, out of almost 150 submissions, every single person guesses over the date!




Her due date being officially April 4Th, she had them 6 days early, 3/30/21 while I was at work!
21 babies! 13 het sterlings, 8 visuals!
My snake room camera caught the entire thing, man was that a stressful drive home

Because I still want to see a winner, ive decided to bend the rules a bit and go with the person who guessed the closest date, even though it was a day over.
So, without further wait, there were two people total who guessed a date in March, and the closest was the member Mortikai! Congrats! If you're reading this please reach out to me!
THANK YOU FOR ALL THE SUPPORT, THIS HAS BEEN SO MUCH FUN!