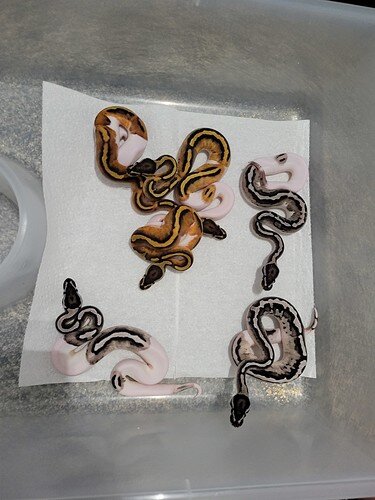 Hello everyone. I have been reading and learning on here for a long time.
We just had our first clutch and proved out 2 first time parents. Both pied Het Axanthic ( female 66%). We had 6 eggs and had 3 visual Axanthics so I guess we got lucky with the odds. My question is what do you look for for a hold back? All 3 Axanthics are males and we want to keep one. I'm not to concerned about the low-medium white pied ( I think they are all awesome) one seems to be overall darker with more pattern does this tend to be the same with his offspring? Or basically all 3 will produce essentially the same baby's?
Thanks for your opinions and I hope to contribute more.