Almost forgot to share them here! These guys hatched out during the week: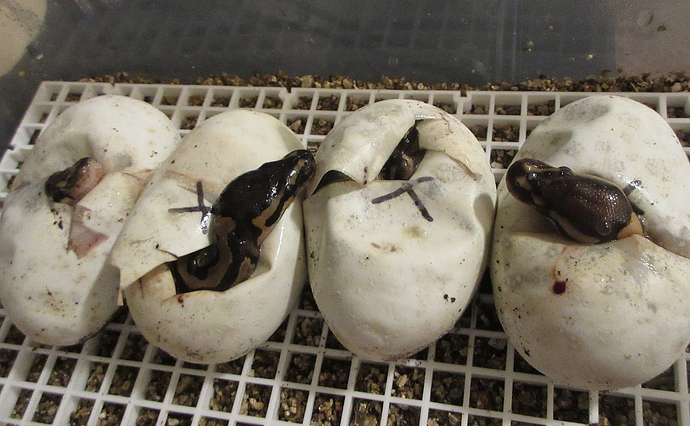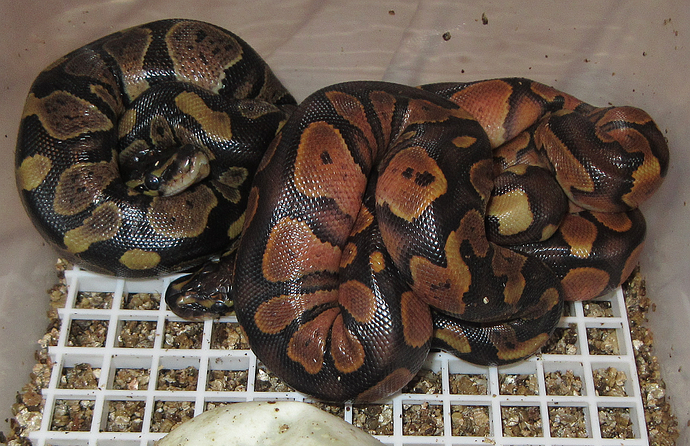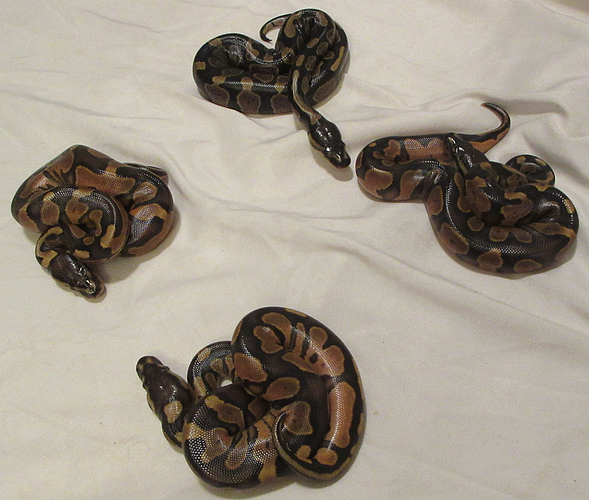 The pairing was Enchi Pied x Black Pastel het Pied. Kinda sad she didn't prove out, but there were only four eggs, so it could've just been bad odds. I'll try again next year.
I'm loving the black pastel enchis in this clutch. There's a beautiful coppery almost-pink color coming up their sides. So pretty. Might keep a holdback or two.