And that means she is definitely a holdback.

I've only ever sold 1 female sterling I've produced, I'm a little selfish when it comes to my girls

How can you not be, lol? They are so beautiful. I will probably be the same way. With my 18th birthday coming in a few weeks, I start to plan, even if my pairings are a few years away.
Matt you should add some VPI albino into your Sterlings.
The one you are holding above the plant you need to get a high red hypo het albino or red sunglows with no Leopard in it to breed her to.
The darker one in the second pic is beautiful!
You've got some amazing boas there

You have to get a sterling lol
I swear there's not as many in the UK!
There was a stunning sunglow Sterling and moonglow Sterling in Germany though… Wow…
Maybe

one day
Rosalie was in a really light phase and looking amazing tonight. I love their color changes from light to dark.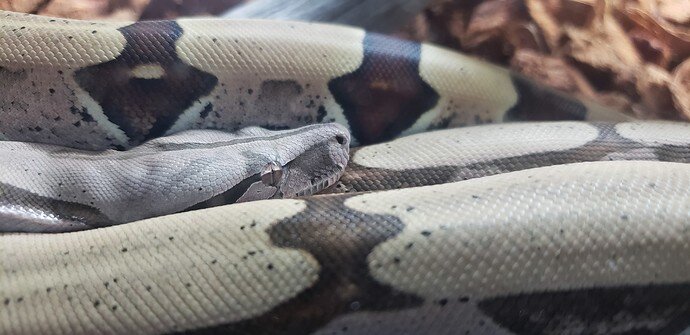 I love that she is so clean!
Y'all are making me want a sterling! They're beautiful.

That is a good thing! They are the best! Boas are so chill and awesome.
I mean, it's technically your fault with Willow (that's her name, right?)

Yes, that is her name. And I am ok with that, @mattcookreptiles was the one who did for me. I think the word enlightened is a better choice lol

.
I'm throwing img and vpi into them when the time comes

Wow, just look at the color and the cleanness of his pattern! Breathtaking.
Also I see the other Sterlings lol