Bit of a longshot but hoping I'm not just seeing what I want to in these boys…
Parents:
1.0 enchi pastel special Mojave het orange ghost
0.1 coral glow Mojave Fire het orange ghost
The babies. 2 coral glow special orange ghosts.
They're beautiful. Debating on holding one back since I can't ID anything past CG Crystal in a clutchmate so far.
I've been staring at the headstamp on the smaller one… The back of the head looks like a clover. And I'm thinking he's also got fire? The dorsal color also seems a bit lighter, the pattern is a bit more melted looking near the tail and the oranges are still bright on the sides.
I know it's a tough ID, mostly curious on what the community sees and if there's markers I'm missing?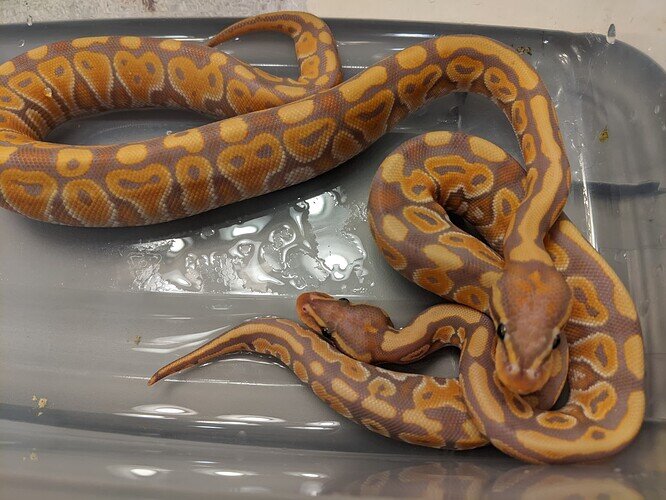 Smaller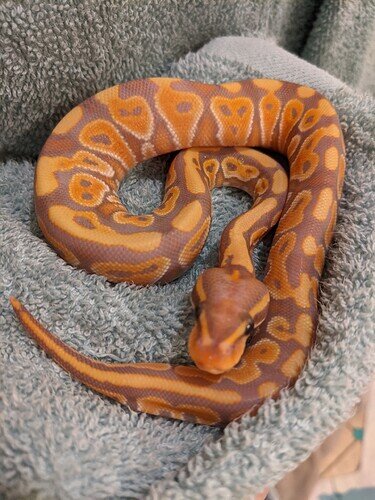 Larger.