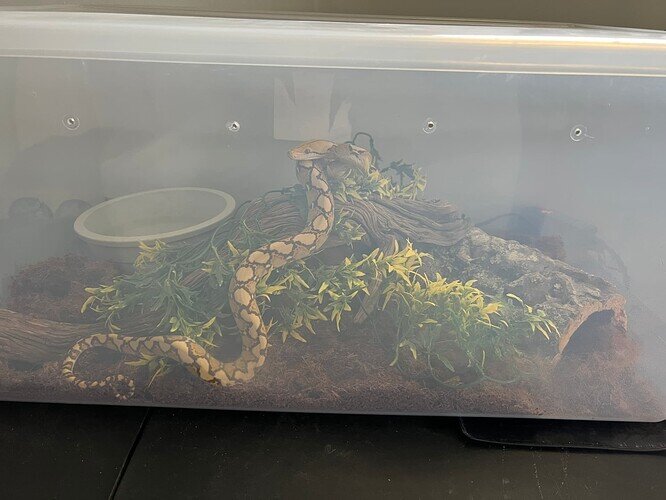 Just got this set up for our retic boy, Xerxes. We were keeping him in a rack tub, but I feel those are much too small for a snake that tends to be more active.
Spent maybe $100 total on everything, including the tub, decorations, and heat. I think it works great for something temporary, and for some species could still work as a permanent enclosure.
I used a soldering iron from Walmart to poke holes in the Sterilite tub (while outside! Plastic fumes are not good to breathe in, so don't do it in an enclosed space.) in the tub, but otherwise it's just your typical setup with a heat mat and thermostat, with a coconut husk bedding and various decoration for him to climb on and hide under. He's also got a nice big water bowl for him to soak in, if the need ever arises!
He will of course outgrow this, but it at least gives me time to save up for a nice big one for him!
What sort of budget-friendly/DIY setups have ya'll made?