Beautiful girl. That facial picture is really something else!

Yeah kinda funny she thinks she's hidden funny thing is half her body was on top of substrate.
I love that face!

Here's a male Christmas mountain gopher I bought from Summers snakes! kudos to
to Summer for breeding beautiful animals although he doesn't arrive until tomorrow you can see he's amazing looking! I'll update as he grows because his color's will be amazing!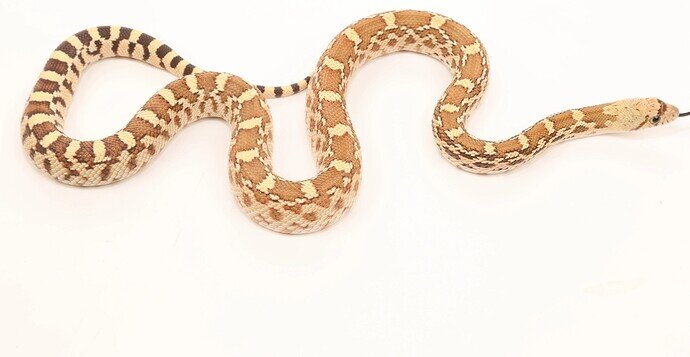 Wow! His color pops! It looks like you are really on a roll @roy200079 Roy! I am so glad you are going this route! Gopher Pine and Bull snakes are really cool looking and even though I don't have experience with these guys they look like really great animals!
I can't wait to see babies in the future! This is a "To be continued" series!!!




Hello thanks for the positivity yeah it's all new as far as breeding goes im not in it for thr money just to be able to see some amazing animal's from all these future projects and to be able to bring someone else incredible joy!
Snake's especially bull's I think need more credit they can live a long time can becove very tame in general mot very difficult to care for / for thr average person.
I'm goint to upload pics of the female kingsville and male Christmas mountain when they arrive! I will haev pics up early this afternoon.
bulls and gouphers are both amazing. I don't understand why people still think that they are always full of attitude and can't be tamed down. I don't own any yet but I own a texas rat snake and people always say the same thing about them as they do about gophers and yet my yearling texas is just as tame as anyone's corn snake so… Sorry, I always get off topic

. They are both gorgeous!
Yes and they can get 7 feet plus and at least they cant kill / eat you LOL.
Really nice colors! I like the pattern on his sides too! Wonderful animal @roy200079! He will certainly contribute to making beautiful babies!



Agreed. I had a Northern Pine growing up that was extremely chill. All my bulls are still young and a little flighty but not bitey, except for my hannum red hypo. He hates the world but I've only had him a week.
I have a lot of work to do with adult female Christmas mountain gopher. Can't believe its already been a week since she arrived.
I tried offering her rat few times now with no luck she may just be real shy or still stressed from the move and new home.
She looks chilled in her home but when I tried to wiggle a rat in front if her she just threw a fit so I just left her be I can try and leave rat with her overnight but I will wait until Sunday let her calm down she has plenty of good weight to het so not worried yet. Possible she's going into pre shed no milky eyes yet from what I can see.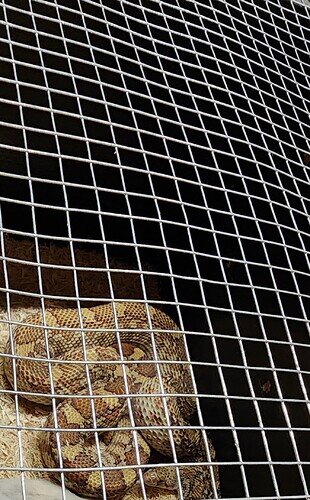 So @roy200079 Roy, when I get a new arrival I put them up and leave them totally alone for a minimum of a week maybe 2, to let them settle in and become comfortable with their surroundings before I offer food.
Maybe you should leave her totally alone for a couple of weeks and then offer food. She may be too stressed to want to eat……and the more you try the more stressed she is getting, especially with the attitude she is showing you.
If she has good weight then I would definitely try this since it's not going to hurt her.
Just a suggestion…. Keep us updated!

Yeah that's what I plan on doing and I really have left her alone all in all shes in a nice cage that doesn't havr viewing around sides for extra security:)
Thanks for input well appreciated:)