So, I'm getting ready to go meet up with someone tomorrow to drop my pair of garter snakes off with, since they were paid for in advance…
But just within the last day or so, one of them has developed this spot on their side: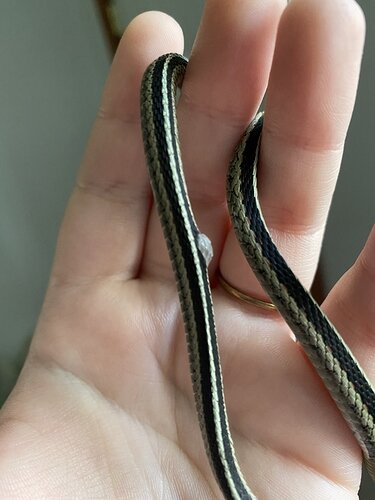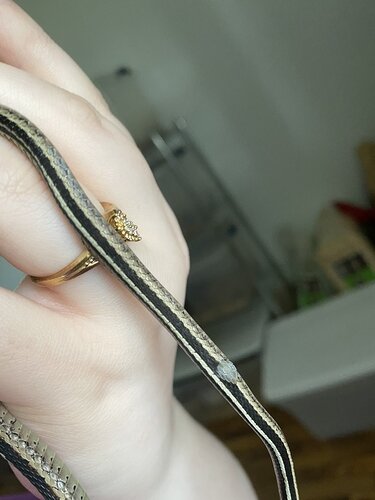 It's squishy and feels like it's just a blister filled with fluid. I'm not sure what could have caused it, or what it really is.
The heat mat I use for their tub is controlled by an on/off thermostat and is set to 90°F.
I have checked to make sure the heat mat was not overheating, and it does not feel hot to the touch at all so I know it isn't a burn injury.