Big difference! Always nice when they actually look better as they get bigger! Super nice man!
Your pictures and pythons never dissapoint!
Dream sickle balls just glow!
Any particular reason it is a confusion?
Dark mutations affect things differently when combined with melanin disrupters. Overall everything that is high melanin (blacks/browns/etc) becomes reversed into white and eventually lavender when combined with the lavender albino mutation. Blackhead causes the white space to expand significantly and also deepens the yellows/oranges. Combined with confusion further opens the white space and slightly tweaks the tone of white to a more blueish look. It pushes more white scales to certain areas, like on the bottom of lips, lower sides, and belly. It also intensifies yellows and oranges even more.
Check out Justin's analysis for more info: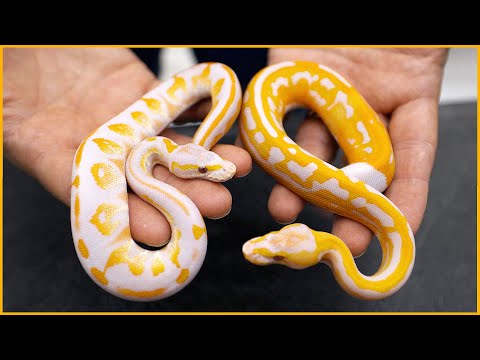 Update photos of this awesome Leopard Enchi Clown male. Just weighed in at 715 grams and seems to be getting better and better with age.
Wow! Look at that head stamp. That has to be one of the nicest clowns I've seen.
Thanks ! There are some incredible multi gene clowns out there so that's quite a compliment.